LINEAGE 2M: 12
8.7
Available on
Initial release Nov 25, 2019
"LINEAGE 2M" is the new MMORPG mobile game developed by South Korea NCSOFT's popular online game "LINEAGE 2", which will provide players with an open world for more than 10,000 players to fight. While inheriting the original world view and gameplay, the game will also optimize the game battle system, and the quality of the game graphic will also be upgraded and improved.
What's new
· 신규 혈맹 균열 '여왕의 은신처' 추가
· 무접속 플레이
· 플레이 편의성 개선
Additional information
Provider
NCSOFT Corporation
Lineage 2M Discord
https://discord.gg/tAyeupP
Last Updated on
11/29/2023
Network Connection
Required
Network Tools
Not Required
System Requirements
Android 7.0 +
What's happening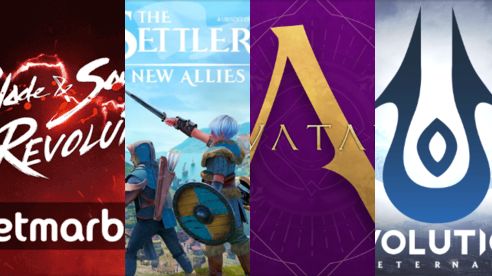 FAQ
What is the latest version of LINEAGE 2M: 12? When was this game updated?
The latest version of LINEAGE 2M: 12 is 1.1.28, updated at 2023-11-08.
what's new in the latest version of LINEAGE 2M: 12?
· 신규 혈맹 균열 '여왕의 은신처' 추가
· 무접속 플레이
· 플레이 편의성 개선
Which studio developed this game?
The provider of LINEAGE 2M: 12 is NCSOFT Corporation.
Can I play LINEAGE 2M: 12 on Android/iOS?
Now LINEAGE 2M: 12 is available on iOS.
What languages are supported by the game?
LINEAGE 2M: 12 supports 1 languages including Korean etc.
You Might Also Like
View desktop site