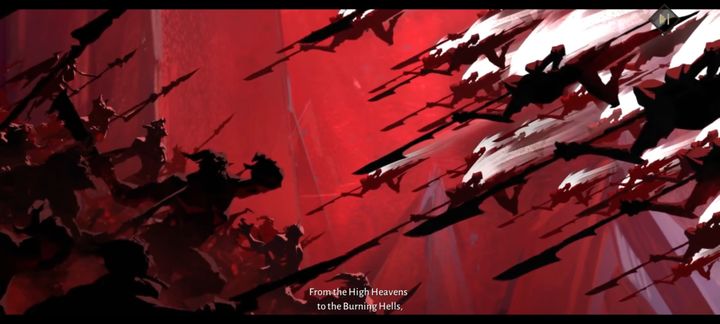 With that one ill-conceived, off-handed comment, Blizzard launched a million-and-one self-righteous tweets, angry Reddit posts, and scathing memes. The announcement of
Diablo Immortal
at BlizzCon 2018 was one of the biggest unforced errors in recent gaming history, managing to simultaneously piss off many of the hardcore fans in attendance and go completely under the radar of the more casual mobile player base that the game was clearly targeting.
Cut to four years later, and
Diablo Immortal
is finally here—and yes, it's available on PC as well, so they really could have avoided at least a chunk of that controversy from the start. But the announcement was not the end of things. Complaints and concerns about everything from oversimplifying the gameplay to intense monetization have followed
Diablo Immortal
, to the point that it can make it difficult to cut through the noise and talk about the actual game under all of this hype and hatred. It's a shame, because that actual game is pretty fantastic most of the time.
Set in between the events of the second and third Diablo games (get
caught up on the lore here
),
Immortal
shifts from the small-group, instanced focus of the mainline series to a more massively multiplayer style. Players take on the role of heroes working with series mainstay Deckard Cain to travel the world and track down shards of the Worldstone, the powerful artifact that was shattered at the end of
Diablo II
. Each surviving Worldstone shard is causing corruption and chaos wherever it has landed, so it's up to whatever heroes Cain can pull together to hunt them down and keep the world of Sanctuary safe.
What that epic fetch quest translates to in gameplay terms is essentially the exact thing the Diablo games are known for: trouncing around a variety of swamps, crypts, forests, caves, and other spooky locations, and massacring hordes of bad guys in all possible forms—spiders, skeletons, demons, and plenty of other monstrosities. The more powerful the enemies you defeat, the higher chance they'll drop a pile of loot, and the more piles of loot you collect, the more likely you are to find an upgrade to your gear. Rinse, repeat, and keep on repeating, over and over, probably for way more hours than you intended, I know it's 5 a.m. but what could one more quick dungeon hurt, sleep can wait. Welcome to the endless treadmill that is Diablo.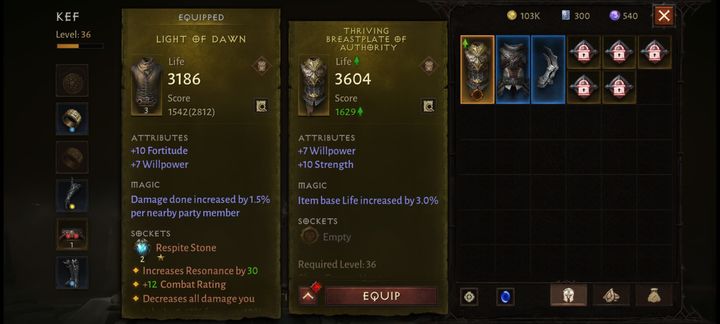 At the start of your journey, you'll need to pick from one of six classes: the Barbarian, the Crusader, the Demon Hunter, the Monk, the Necromancer, and the Wizard. Fans of the series will recognize these options, as it's six of the seven classes available in
Diablo III
. Notably absent is the Witch Doctor, which is a shame, as I'd love to sling some hexes and summon a small army of toads. Hopefully it'll show up in an update down the road.
For now, I picked Demon Hunter, my go-to class from
Diablo III
, and it's because of this familiarity that I can confirm that the classes aren't the only thing
Immortal
borrows from its most immediate predecessor. Playing a Demon Hunter on my phone felt like slipping into my comfiest, most broken-in pair of shoes. The classes share many of the same active skills from their
Diablo III
counterparts, and as such, they tend to benefit from sticking to very similar strategies.
It's not just the classes, and it's not just the gameplay. From visuals to enemies to environments, it seems stunningly clear that
Diablo Immortal
is largely built off of lightly scaled-down assets from
Diablo III
. If you've already sunk hundreds of hours into that title and were expecting something totally new, you may be disappointed, but for my part, I mostly just couldn't help being impressed. It's not just that
Immortal
looks great, but I cannot believe how near-perfectly the developers at NetEase and Blizzard have translated the feel of
playing
Diablo III
to mobile. In almost every way that matters, the moment-to-moment gameplay is essentially a one-to-one conversion of some of my fondest hack-n-slash memories from the last decade. It's an astounding and impressive feat to have pulled off.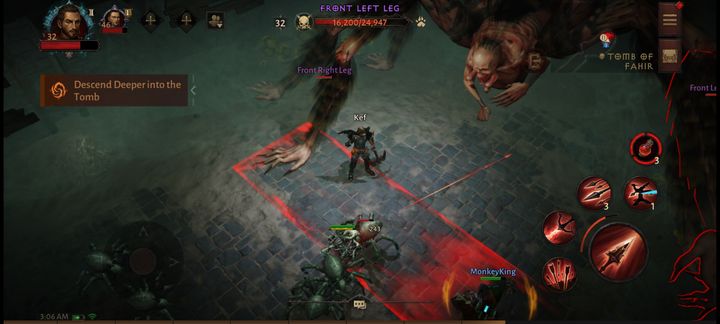 Before you rush to the comments to yell at me, I should get to the part of
Diablo Immortal
that's astounding in an altogether different way, the part that is
quite
distinct from its lineage, and the element that is causing the most consternation in the online community discussing the game's launch: monetization. If there's one massive, all-encompassing change between this game and all previous Diablo releases, it's that those older games all cost $60 at launch, while
Immortal
is free-to-play. But if you've been around the mobile game block, you know that "free-to-play" doesn't really mean "free."
In the case of
Diablo Immortal
, as with many free-to-play mobile games, monetization is handled along several simultaneous streams. First, there is the now-traditional battle pass, which offers forty ranks of rewards for completing tasks to fill up a bar. The battle pass has a free track with a smaller number of unlocks, but to get everything players will need to shell out for the "Empowered Battle Pass" for $4.99 or the "Collector's Empowered Battle Pass" (which comes with a few exclusive cosmetic rewards) for $14.99. It appears that battle pass seasons will run just over a month long, giving players plenty of time to unlock all forty ranks in the current pass but also some incentive to spend more money when the next season's pass shows up.
In addition to the battle pass, players can pick up the "Boon of Plenty," a buff that offers more inventory space, access to the market from anywhere in the game, and additional login rewards each day. But the Boon of Plenty is not a permanent boost; similar to the battle pass, it will only last thirty days before players are prompted to pay another $9.99 to keep the good times rolling.
These two parallel semi-subscription-type purchases might strike some long-time Diablo players as annoying or less than ideal, but they're not the biggest problem. That comes in the form of
Diablo Immortal
's paid currency: Eternal Orbs. In a shop setup that will look familiar to anyone who's spent some time in the free-to-play mobile game space, players can purchase Eternal Orbs in bundles ranging from $0.99 for 60 Orbs on the low end to the big spender pack of $99.99 for 7,200 Orbs. Once purchased directly (or earned from the battle pass or Boon of Plenty), Eternal Orbs are primarily used for two purposes: buying cosmetics to show off on your character and buying Legendary Crests. It's that last one that's causing a lot of anger.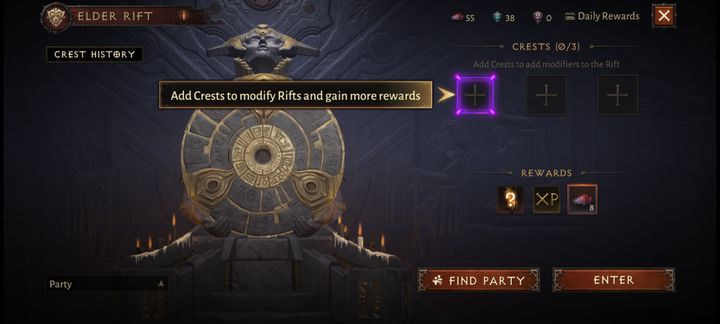 See, Legendary Crests are directly tied in to one of
Diablo Immortal
's main endgame activities: Elder Rifts. These randomized dungeons can be modified using Legendary Crests, and doing so will guarantee that the players running them are rewarded with a random Legendary Gem at the end. And those Legendary Gems? Naturally, they can be socketed into your armor and weapons and upgraded to provide incremental boosts to your stats.
Though I've yet to see the numbers fully laid out in a way that makes sense—and please keep in mind, I'm about the furthest possible from a math genius—popular
YouTuber Bellular has estimated
that if a player were to open up their wallet and spend as much money as it takes to fully max out their character's potential, it could cost as much as $110,000. That's...obviously an eye-popping figure, and it has caused another wave of fury, negative user reviews, and, yes, excellent memes.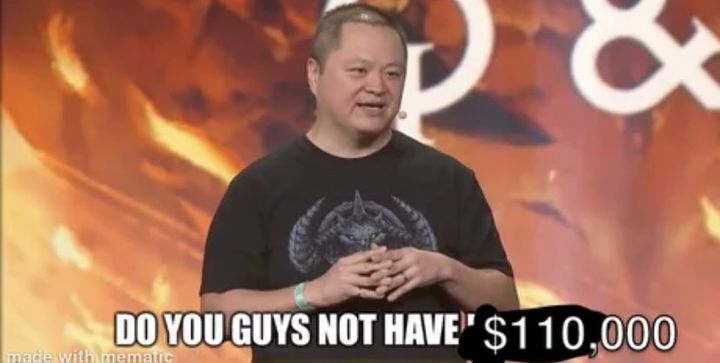 Part of the problem with
Diablo Immortal
's Legendary Crest/Gem system is that it's obviously and unnecessarily confusing. A lot of the calculations that are reaching astounding numbers like $110,000 seem to be working from incomplete models or using guesswork to fill in the gaps. And that's not the fault of the people trying to figure this all out; it's on Blizzard for creating a system that appears to have been made purposefully obtuse—I'm not saying it definitely was done on purpose, because I don't know, but it absolutely
gives the appearance of it
—as though to trick players with more money than patience into spending.
Don't read this as a fullhearted defense of Blizzard or
Diablo Immortal
, but I do genuinely believe there's also some parts of this controversy that are being overblown and coming from an audience that is less familiar with mobile games. Would expecting a player to pay $110,000 to max their character be egregious?
Obviously
. But do I think the developers behind this game actually expect that? Not for a second.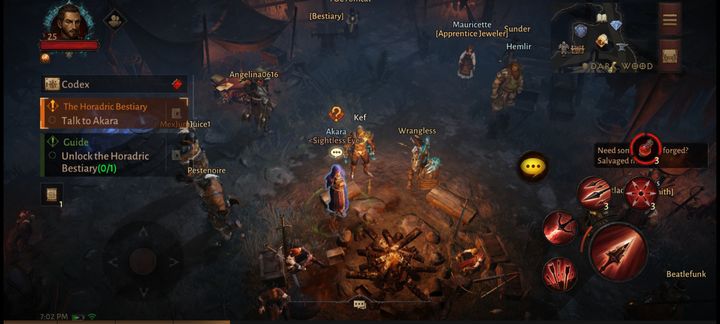 From my perspective as someone who's been playing mobile games that are even more blatantly pay-to-win than
Diablo Immortal
for years now, I think some players are missing the ways in which this system is designed not necessarily just to encourage outrageous spending, but to encourage players to stick around, to give them a reason to keep coming back and progressing their character for months and even years to come. Is it a good system for that purpose? Probably not, but that may come down to flawed game design as much or more than it comes down to pure greed.
And here's my biggest frustration with all of this pay-to-win mess:
They didn't need to do this
. I don't mean, of course, that
Diablo Immortal
shouldn't have had any microtransactions or paid elements, or that Blizzard and NetEase don't deserve to make money off their hard work. But
Immortal
is a fantastic enough game on its own, and the battle pass, Boon of Plenty, and paid cosmetics are enough that this game could be a massive financial success without pulling these shady tactics. It makes the game look worse, it makes the companies behind it look worse, it pushes players who might otherwise be passionate away, and it muddles the legitimacy of the otherwise really interesting player-versus-player elements that have been added to the endgame loop.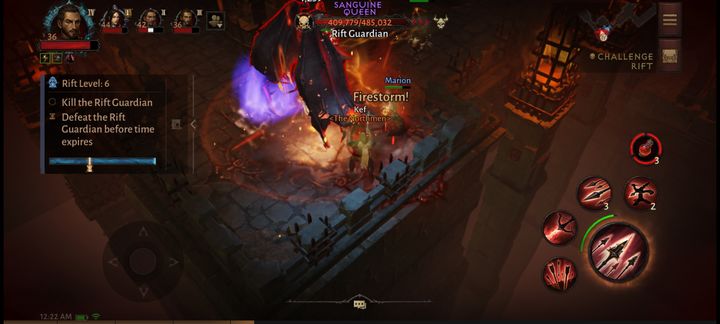 Weighing the strengths and weaknesses of
Diablo Immortal
feels like an impossibly difficult task, especially with the years of negative buzz surrounding the game's reveal echoing in my brain. On the one hand, Blizzard and NetEase have done a better job than I ever could have imagined at translating the gameplay of the best hack-n-slash franchise ever made to mobile phones. I imagine myself going back in time to the year 2000 and walking in on my fifteen-year-old self still awake in the glow of the monitor at 3 a.m., clicking away at
Diablo II
for the umpteenth hour in a row. I imagine showing this pimply teenager me the tiny rectangle that is my phone and informing him that twenty-odd years from now, he'll be able to play a damn close approximation of this game that's keeping him up all night on this tiny screen, from anywhere, any time he wants. I imagine his dumbfounded expression and utter joy at this prospect (assuming he's not just screaming at this weird stranger to get out of his house or whatever, I don't know).
But on the other hand, it's all tainted by such poor monetization and endgame system design choices.
Diablo Immortal
should be an absolute triumph for Blizzard and yet another piece of evidence in the growing proof that mobile games can match up to the quality of and satisfaction afforded by console and PC games. It should be a goddamn victory lap. And yet all anyone can talk about—for good reason—is how you need to open up a new Roth IRA just to save up enough cash to eventually be able to deck your character out in the best gear possible.
As I mentioned earlier,
Diablo Immortal
's poorly planned announcement, paired with its developers' blasé attitude towards understandably concerned hardcore fans, was one of the biggest unforced errors in recent gaming history. I only wish that they hadn't followed it up with an even bigger unforced error at launch. As
Diablo Immortal
is patched and monetization is tweaked, it will hopefully improve, and even in its current state it's worth playing casually. Just try not to get sucked into the race to the top; I promise there's better things to drop 100 grand on.
•
Torchlight: Infinite
. Diablo isn't the only PC hack-n-slash classic getting the mobile treatment. Torchlight: Infinite is still in beta, but
we really liked what we played of it earlier this year
. If you want something else grindy to keep you busy while you wait for the official release,
Diablo Immortal
is a great choice.
• Acting like a big shot. Oh, you're a big spender, huh? Yeah, look at you. You have the extra cash to toss down for your tenth Legendary Crest of the day so you can continue your quest for the perfect five-star Legendary Gem? Wow, we're really impressed. (Seriously, though, could I borrow some money? I'm itching for a few Legendary Crests myself, please)
• Being mad online. Listen, you wouldn't want to spend an hour typing up an angry Reddit post without putting in the game time to back up your rage-filled screed. Right? Oh, you would? Oh, uh, never mind then, by all means, carry on.