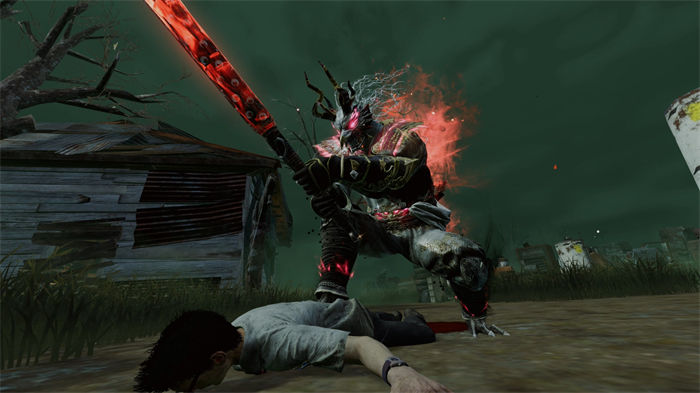 It's almost time! The long-awaited complete overhaul of Dead by Daylight Mobile will finally be launched tomorrow, March 15. This isn't a simple update; it's essentially a full relaunch of the game, making massive shifts to how it looks and plays and how character progression works. If you weren't impressed by Dead by Daylight Mobile when it launched in 2020, it may be worth finally giving it another chance.
But what's actually changing or being added with the update? Here's my rundown of the five most exciting parts of the update (plus a sixth one that I hope it will have).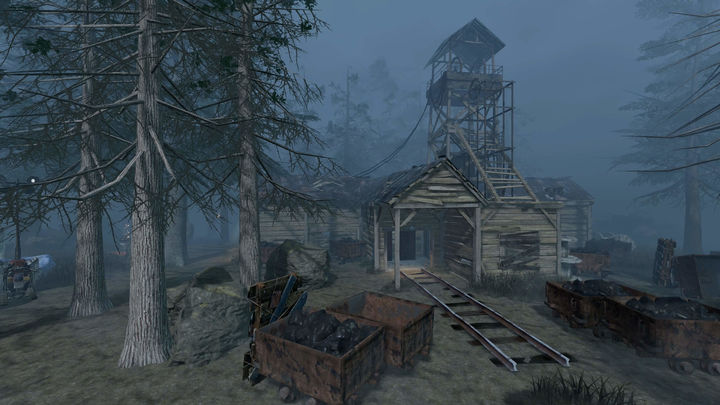 1. Visual upgrades
- One of the most immediately noticeable upgrades for the new version of Dead by Daylight Mobile should be just how much nicer it looks. Obviously a mobile game is rarely going to look as good as counterparts on PC or consoles, but terrible graphics were one of the loudest complaints against the old version of the game.
In
a video
showing off the coming visual upgrade posted last year, it's clear that this is a massive improvement. Again, no one is going to mistake Dead by Daylight Mobile for the PC game, but both characters and environments have a lot more detail now and just look less like they stumbled out of a game from two decades ago.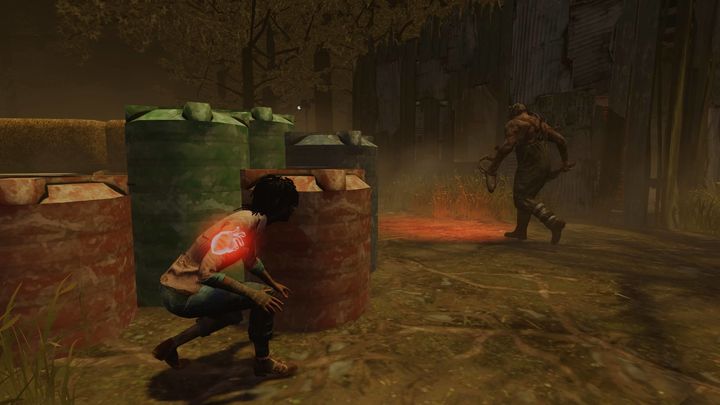 The new version of the game will also add individual physics to clothing and hair, as well as dynamic lighting and shadows in maps. Assuming the new look doesn't tank performance, this should be a great change.
2. Improved communication features
- Teamwork is essential for the survivors to succeed in Dead by Daylight, and it wasn't really easy or encouraged in the old Mobile version. In the reboot, players will now be placed into a pre-match lobby during matchmaking, rather than loading directly into the game. This will provide some time for survivors to text chat with each other and come up with a plan of attack before starting the match. It's still no voice chat, but it's a start!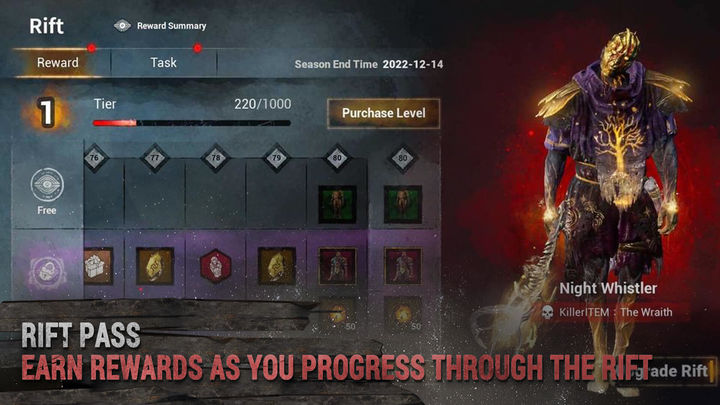 3. Battle pass
- While Dead by Daylight Mobile will retain separate progression and content tracks from the console/PC version of the game, it is borrowing one of the most engaging features of its big sibling: the Rift Pass, Dead by Daylight's answer to the seasonal battle pass. NetEase has confirmed that the mobile version of the Rift Pass will have a free track with limited rewards and a paid track that offers one hundred levels of even more unique cosmetic items and in-game currency payouts. Each season of the Rift will last for two months, and presumably new seasons will be tied to new character or map releases or other themes.
4. More cosmetics
- Consider this a paired improvement with the visuals, but since the game is going to look better than ever, Behavior Interactive and NetEase are betting you'll want to have your survivors and killers look better than ever too. To accomplish this, Dead by Daylight Mobile's relaunch will include a fresh shot of nice new cosmetics for characters, including the long-desired addition of unique kill animations for the bad guys. Hope you're looking forward to some brutal virtual deaths!
5. Sadako!
- The creepy ghost girl who haunts
the
Ring
franchise
made her debut in the console and PC version of Dead by Daylight as part of 2022's Sadako Rising DLC. However, her journey to the mobile version was sidelined by the wait for the reboot, so she'll just be making her way to phones as a killer this week, alongside survivor Yoichi Asakawa (an alternate version of the little boy from the original
Ring
film).
6. Maybe more lore?
- Last year around Halloween,
I wrote about
the embarrassing reason that I couldn't get into Dead by Daylight Mobile: its lack of the unlockable lore bits that the PC/console version offers. Listen, I'm not going to pretend like story stuff is much of a draw for most Dead by Daylight players, but for some stupid reason, it is for me!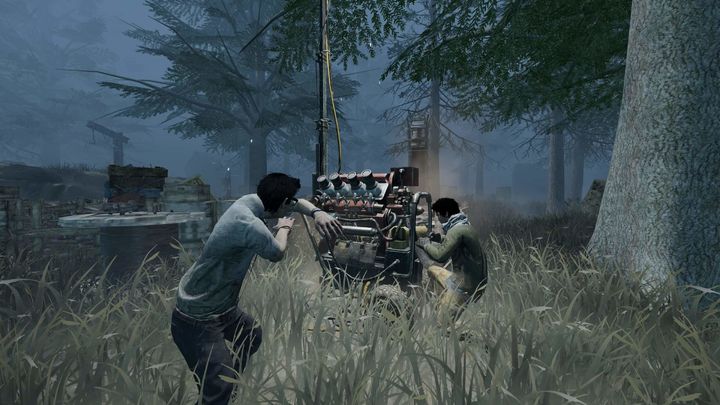 NetEase and Behavior Interactive haven't confirmed whether the "Tomes" which serve as lore tidbits in the core game will be getting added to the Dead by Daylight Mobile relaunch. But since the mobile version
is
getting the Rift Pass, which is the source of Tome unlocks on the console and PC versions, I'm cautiously optimistic. Let me read goofy text tidbits and watch absurd videos trying to make sense of this world! Maybe? Please?
💬 What are you most looking forward to in the new version of Dead by Daylight Mobile? Share your thoughts in a comment below!