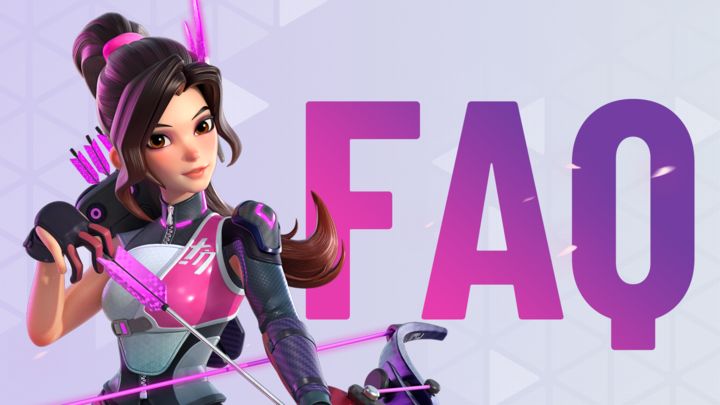 ◈Q: How do I download the game on Android?
T3 Arena is a TapTap exclusive and can be downloaded here:
https://www.taptap.io/app/219804
◈Q: Is T3 Arena available on Google Play Store?
T3 Arena is a TapTap exclusive title, and will be available on iOS on May 26. Please visit our official page at:
https://www.taptap.io/app/219804
◈Q: I can't update my game, and every time I need to wait for several hours when downloading the files, what should I do?
It is best to download the game under Wi-Fi for best connectivity. You may also try to use different internet connection to see if it downloads faster.
◈Q: What are the device requirements for T3 Arena?
Minimum Requirements for Android:
◈Q: How do I contact customer support?
If you encounter any game-related questions or payment-related issues, please contact us via the in-game Help Center.
◈Q: How do I enter in the Help Center?
Click the Menu button at top right corner → OPTIONS → ACCOUNT → Help Center.
Then you will be able to check the Help Articles or Contact Us directly.
◈Q: Why was my account banned?
Our anti-cheat system monitors player behavior during matches. Any violation of the game rules and user agreement will be disciplined accordingly.
1. Using cheats in the game
2. Using an unauthorized third-party program to log in to the game resulting in changes to client-side data
3. Illegally editing client-side file data
4. Accessing the game through an unofficial game client
5. Defrauding other players or promoting illegal information and websites which result in financial losses or players losing access to their account
6. Teaming up with other players for multiple games who are detected to be cheating
7. Adding in-game funds through unauthorized payment channels
◈Q: What should I do if I'm experience high amounts of lag in-game?
First attempt to change your network connection - WiFi or 4G are recommended. Please also try closing background apps to free up device's RAM.
◈Q: My device is stuttering and/or running too hot.
1. Your device may not meet the minimum requirements shown below:Soc: Snapdragon 625
2. Look for the Settings button in the game main menu then select Graphics. Adjust Resolution to Low and disable High Frame Rate. This should significantly reduce the chance of your device overheating, stuttering and similar issues.
3. Close background apps to free up your device RAM then restart the game.
◈Q: Why didn't I get anything after topping up?
Please try the following methods to resolve this issue.
1.Please log in again to get the item you purchased.
2.You can re-tap what you previously paid for, but don't continue the payment. The system will detect your previous purchase state, and if you purchased it successfully, you can restore it using the tips.
If you are still unable to get what you paid for, please go to
Help Center in game
and provide us with the following information so that we can find a solution. Thank you for your understanding and cooperation.
-Top-up Invoice or Statement Screenshot
◈Q: What should I do if my account has connected to my Facebook, but there is no Facebook login option when I enter the game?
T3 Arena currently only supports TapTap and guest login. Facebook can be connected, but login is not available. It is recommended that guest accounts connect to TapTap to upgrade to official accounts, which can then be logged in via TapTap to prevent account loss.
◈Q: How can I retrieve my lost account?
Please confirm whether your account has connected to TapTap.
1.If connected to TapTap: You can log in your game account via TapTap. If you have forgotten your TapTap account, you can contact TapTap customer service.
2.If not connected to TapTap: You can try logging in as a guest to retrieve your account. If it is not your previous account, the data may have been lost. Unfortunately, once a guest account is lost, it cannot be retrieved. To avoid data loss in the future, we recommend connecting your game account to your TapTap account.
◈Q: How to change my avatar?
You can change your in-game avatar by changing your TapTap avatar. Please be aware that the changes will take some time to take effect, so please be patient.
To change your TapTap avatar:
-Enter the "User Center" in TapTap
-Upload your favorite avatar image
-Re-enter the game to ensure the sync
-Please note that you cannot change your avatar if you log in as a guest.
If the problem persists,  please go to Help Center in game and provide us with the screenshots or screen videos of the issue so that we can check the solution for you.
◈Q: How do you deal with players who break the rules, such as using cheating plug-ins?
If you come across a player who has misbehaved, please go to Help Center in game and provide us with the information below so that we can look into it further.
- The player's Character ID and Character Name
- Screenshots or screen videos of this player's misbehavior.
We will verify the information as soon as possible after receiving it, and if the situation is true, the player will be punished. Thank you once more for your support and enthusiasm for the game.
You can also report a player in game. Go to Game Log->Statistics->The red button at bottom right->Report a player.
◈Q: What if I run into a problem in the game and need your help?
Please go to Help Center in game and provide us with the following information so that we can find a solution.
-Screenshots or Screen Videos
◈Q: A certain hero is too strong.
We understand some heroes might be stronger than the others. However, you can always ask in the TapTap forum or join our official Discord server at
https://discord.gg/ErQpbgjBms
for tips.
Many of our experienced players are willing to lend help! Also, we will constantly look at the hero balance, please keep the feedback coming!
◈Q: Matchmaking takes too long.
For now, player base of T3 Arena is growing. One way you can help us is to invite your friends to join the fun and play this game.
◈Q: I'm not used to the current button settings. Can I adjust it?
Yes, you can change the default settings at the controls menu under "OPTIONS".
◈Q: Is my data synced across Android and iOS devices?
As long as you log in using the same TapTap account, your account data will be synced across all platforms.
◈Q: What type of game is T3 Arena?
T3 Arena is a fast-paced, easy-to-learn 3v3 multi-hero shooter game. You can form teams with friends to engage in exciting shooter battles anytime and anywhere on your phone. T3 Arena features a varied and extensive hero selection, different gameplay modes and beginner-friendly Auto-Fire mode. Come try it out today!
◈ Q: Is T3 Arena free to play?
Yes, it is free to download and play. There are in-game purchases such as Premium Pass, skins, upgrade resources, collections and Rumble Boxes. Of course some contents can be obtained from battles.
◈ Q: Can I play T3 Arena offline?
No. T3 Arena is a multi-player online game so you can only play it online.
◈ Q: Can I play with others from different regions?
Yes. Go make more friends!
◈ Q: Can I play with my friends as a team?
Of course! Feel free to form a 3-member team with your friends to play the game. You are also welcome to make friends with other players in our Discord channel.
◈ Q: Is voice chat available in the game?
You can use team voice chat to communicate with your friends in the team in-game.
T3 Arena is an all-new, fast-paced hero shooter. Team up with your friends in 3v3 games, and battle in the Arena anytime, anywhere. Powerful heroes with their own personality, exciting multiplayer game modes, and easy assist options are all waiting for you to discover.
Follow us on our social networks👇