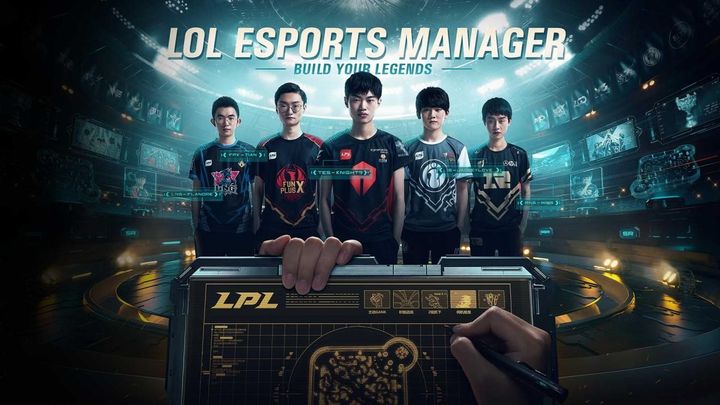 League of Legends Esports Manager is now accepting applications for its beta testing, which begins on March 17th and ends on April 18th.
Now, players can use a QR code in an intro article on WeChat or QQ to enter a drawing for a spot in the beta test. Each player can have one chance for each day and a max of three chances. The drawing time will last from March 7th to March 13th. The test will be launched on Android platforms, with the iOS system prepared in the pipeline. However, minors are not allowed to join the tests according to the plan.
Lol Esports Manager is an esports strategic mobile game where the player becomes a manager and leads their team. All the current 17 LPL teams will be available in the game. According to the public information about the game, the gameplay involves team building, player development, real-time battles, strategy making, team fight operations, etc.
The game was first announced in 2019 by Riot Games at the 10th-anniversary ceremony of League of Legends. Tencent will publish the game in China and Riot Games for the overseas markets.
To participate in the testing: