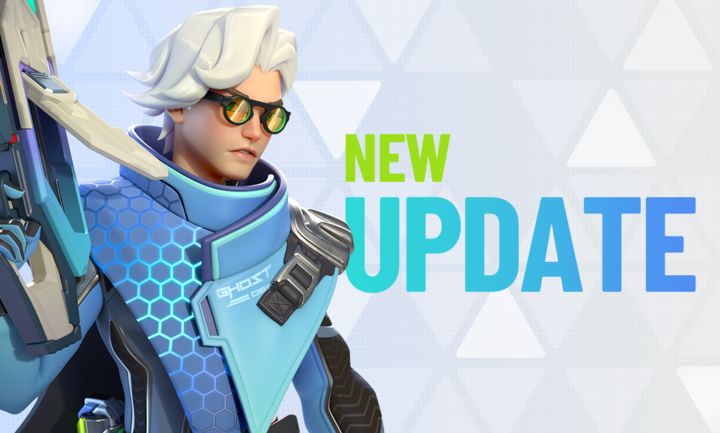 Server maintenance is happening on
May 23,
1:15-5:15pm (UTC).
The Android version will be updated to
1.25.908935
, and the iOS TestFlight version will be updated to
1.25.908236
. Client-side app update is required.
For Android users, open TapTap and go to "My Games". Find T3 Arena and update the app.
For iOS Testflight users, open Testflight and download the latest version to update the game.
After the update is over, TCOM Admin will send four Rumble Boxes to your inbox (available until
May 31, 0:00 UTC
).
Due to functional conflicts, we will temporarily disable the
Play Again
function. It will be re-enabled once the fix is complete.
*New Contents and Improvements*
To celebrate our release for iOS on May 26, we announce that Season 1: Glory Begins will launch early on May 25, 00:00am (UTC). Early access season, Gear Up, will come to an end at the exact same time.
The TCOM Admin has prepared a gift:
[Battle Point x450]
for all players after the maintenance, so you can get extra Season Pass rewards. The gift will be available in your inbox until
May 24, 11:00pm (UTC).
1. Daily Tasks: Up to extra [Battle Point x250] a day
2. Battle: Up to extra [Battle Point x200] a day
1. New game mode,
Clash
, will be made available in The Lab and Private Games.
    -Two teams compete in this 3v3 competition. Base and respawn rules are the same as in Team Deathmatch.
    -Best of five rounds. Team that first win 3 out of 5 matches wins.
    -Heroes are selected at the start of each turn. Heroes used by your team in a previously won round cannot be selected again.
    -After the end of each turn, knocked down players will not respawn. They can only spectate until the end of the round.
    -A ring is configured, which begins to close after a certain period of time in each round.
2. New arts: Space Station: ReLight (AKA previous Uranus Station) and Service Station (AKA previous Logistics Hub).
In order to make the trophy progression system more in line with the experience you usually get in other games, we are adjusting the trophies you win and lose in a match as follows: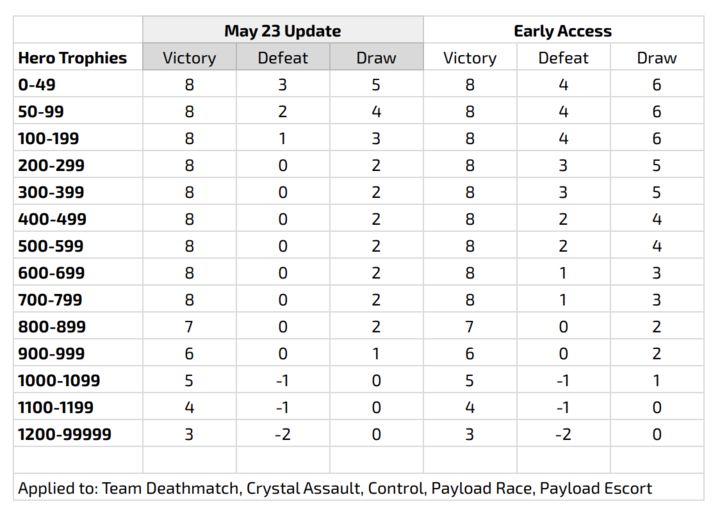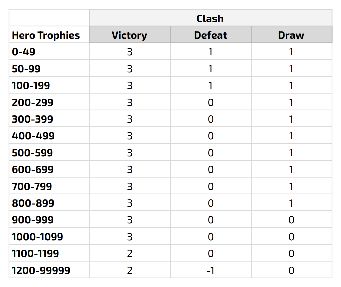 >>>Other System-wide Improvements
1. New feature: Lobby List. You can now view all the lobbies for Private Game. Hero Levels in Private Games will also be optimized to the current Level.
2. New voiceover: new voiceover for heroes, mode information, tips, announcements. Voiceovers for some heroes may arrive in later updates.
3. Hero Details UI: added previews for locked skins.
4. Various UI and sound design improvements.
*Follow us on our social networks*