I was eleven years old when a game called
Dragon Nest SEA
was first released. It was the very first MMORPG I played, and little did I know then that it would shift my entire existence towards loving the genre. To dive into an MMORPG for the first time, especially into such a fantasy-filled world of magic, felt almost like experiencing a waking dream. For a prepubescent teen, it was an enchanting experience to roleplay and feel like I was a part of a game's story.
Since
Dragon Nest SEA
, I've wandered a trail filled with many unique and enjoyable MMORPGs, including
Elder Scrolls Online
,
Albion Online
, and
Black Desert Online
. As a connoisseur of great massively multiplayer games, I'm constantly on the lookout for something refreshing and fun to play. The latest MMORPG to suck up an unhealthy amount of my time is the newest title from Blizzard Entertainment,
Diablo Immortal
.
Diablo Immortal
is a free-to-play massively multiplayer online action roleplaying game. It's the latest title in the
Diablo
franchise created by Blizzard Entertainment and features cross-platform compatibility and controller support. With six classes playable at launch, an intriguing storyline, beautiful visuals, and an entire mystical realm of demons and angels to explore,
Diablo Immortal
boasts an enticing experience.
Image Credited to Diablo Immortal | Blizzard Entertainment
Is it weird to say, despite playing so many MMORPGs and ARPGs, including
World of Warcraft
which Blizzard Entertainment also made, I never once delved into
Diablo
? Funnily, I've never really had time to jump into any of the games from the franchise, but I've always wanted to at least play once.
Diablo Immortal
was the perfect opportunity for me to dive right into the title due to its cross-platform compatibility. I admit, I was thoroughly surprised with
Diablo Immortal
as someone who's never played a
Diablo
game. It's also the first actual MMORPG in the franchise to feature a massive server with tons of players, unlike its predecessors that provided a smaller socially interactive experience
Protecting Sanctuary and Defeating Diablo's Hellish Minions
I'll start with what moved me the most:
Diablo Immortal
's storyline. As the classic trope goes, all hell breaks loose, and it's up to you to save the realm and its innocent habitants. That's what I thought
Diablo Immortal
's storyline would primarily be, but I was right and wrong, at the same time.
Diablo Immortal
pushes players into the world of Sanctuary, a realm plagued by the oozing malice caused by the fragmentation of the almighty Worldstone—a magical stone said to be stronger than even the likes of angels and demons. The Worldstone's fragments have spread across Sanctuary, giving rise to monstrosities and leading to corruption and death. As an adventurer in this troubled world, you must set out to defeat evil, protect Sanctuary, and bring balance to the realm.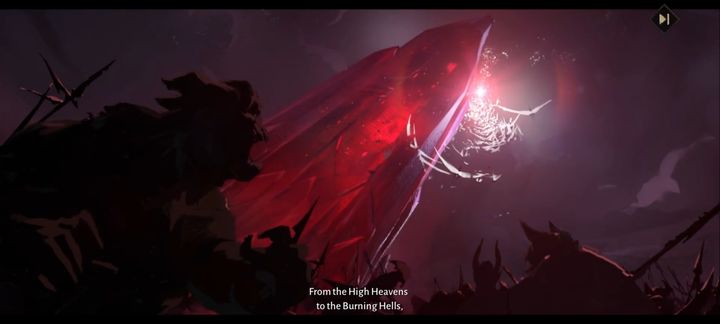 Image Credited to Diablo Immortal | Blizzard Entertainment
This story may sound typical like those you'd usually face in the MMORPG genre. But it reveals a twist with how adventurers can choose to become a part of the Shadows through an in-game group feature called clans, which in turn unlocks new modes and exclusive quests. In-game, Shadows are titles achieved by meeting character requirements, then winning the Shadow lottery in Westmarch and completing unique quests, which then lead you to find a Shadow clan or create your own. But in the story, Shadows test angels to see if they can protect Sanctuary. Those angels—the titular Immortals—are the real heroes of this world, and only a few hundred players per server can join their ranks at any time. The rest of the players are essentially taking on a side role,  as either Shadows trying to defeat and replace those Immortals or random adventurers trying to maintain balance in Sanctuary.
I found this angle to the story
unusual
, but unique to
Diablo Immortal
. Almost every other game I've played crafts my experience around saving the world as the only hope humanity has in its arsenal.
Diablo Immortal
highlighted the importance of unconditionally performing heroic acts while staying true to your goal as an adventurer. You don't suddenly appear in a world with god-like powers, warping the story to your wishes. You're simply an adventurer trying to do good in a world being ripped apart by chaotic forces.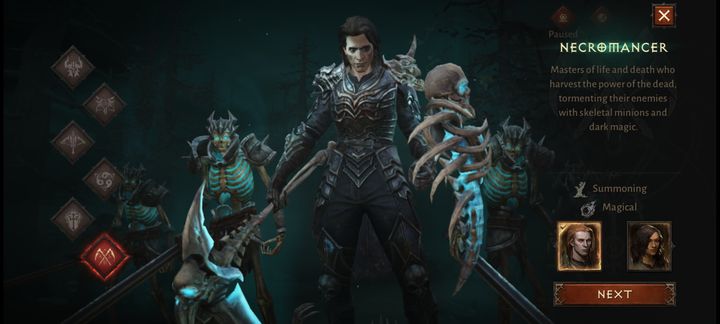 Image Credited to Diablo Immortal | Blizzard Entertainment
I can't credit the storyline without accompanying applause for
Diablo Immortal
's visual design. It's incredible to follow the chaos writhing within Sanctuary because of the beautifully drawn digital murals the game contains. It was as if I lost myself in the story as soon as the cinematics started rolling. I felt immersed in the story, a part of a mystery that I could help unravel.
Diablo Immortal
's storytelling outperformed a majority of MMORPGs I've played and persuaded me to stick with this magical experience for hours on end. I genuinely wanted to save Sanctuary, and doing so provided me with a rush of heroism that's rarely been matched in other games.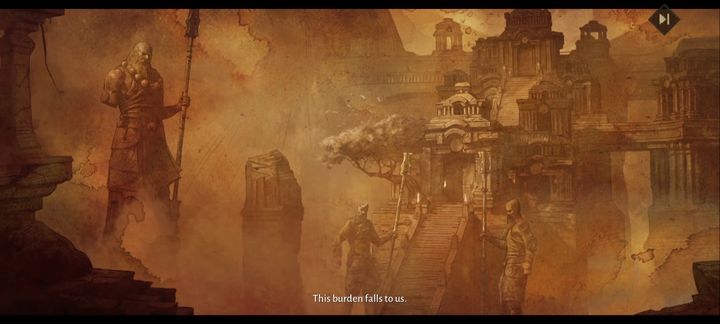 Image Credited to Diablo Immortal | Blizzard Entertainment
I could go on and on about
Diablo Immortal
's storytelling, but it wouldn't have been a success without its massive playground of a world map. Each of the game's eight unique lands are filled with all sorts of quests, treasures, challenges, and monsters. I especially loved traveling across Dark Wood for its blood-dripping roses and bloodsworn coven worshippers. Initially, I was a little worried that
Diablo Immortal
would reuse a lot of enemy character designs like most MMORPGs, but surprisingly, it didn't.
Diablo Immortal
features an extended array of horrific-looking monsters to face, from cult servants and sand worms to an undead king with a gigantic mace. The game succeeded in providing refreshing encounters and quests that didn't feel recycled, which was another factor in my enjoyment. Every time I entered a new biome, I always discovered something new to experience.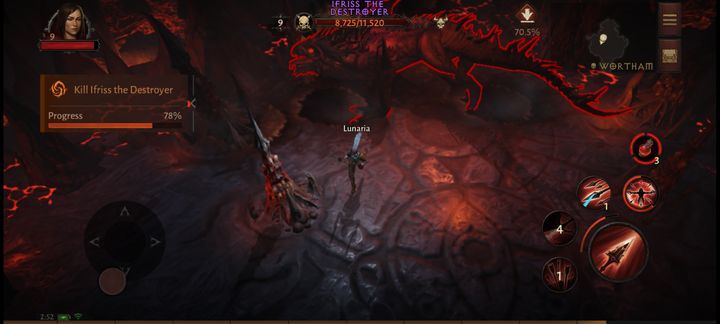 Image Credited to Diablo Immortal | Blizzard Entertainment
Diabolical Microtransactions and Sluggish Exp Walls
Diablo Immortal
blew away my initial expectations by a long shot, but there was one remaining question to answer. If
Diablo Immortal
's visuals, sound design, storyline, and setup were all so impeccably well done, how would combat gameplay feel over time—and would it become stale in the endgame? This is a dilemma faced by all MMORPGs, especially ones as action-packed and fast-paced as
Diablo Immortal
. I hate forming an attachment to a game, then later being devastated as my gameplay comes to a halt because of undefeatable bosses or pay-to-win systems. It's a frustrating process that I see happen all the time throughout the games in this genre.
Diablo Immortal
's gameplay experience wasn't too far away from being underwhelming. I had a blast playing for a short time across all the playable classes, such as the Crusader, Wizard, and Monk. But it only took a short time before I hit my first leveling wall. Playing as the Demon Hunter, I reached level 22 with my Demon Hunter in a couple of hours but then I faced my first leveling wall later at level 35. I had to slug my way through a handful of bounty quests and elder rift challenges before I was allowed to continue with the main quest. Then
Diablo Immortal
hit me with another level wall, then another, until I ended up unbearably killing hordes of monsters to reach the end game. It wasn't a pleasant experience.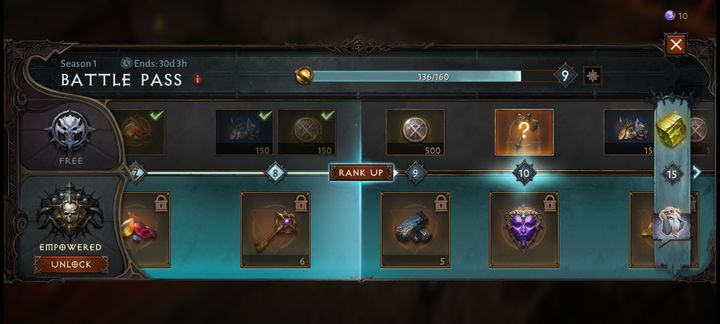 Image Credited to Diablo Immortal | Blizzard Entertainment
Weirdly, the gameplay could've been a lot worse. Achievements and battle pass progress both provided tons of experience points to help push me through some of those grindy hell levels. If I hadn't had the battle pass to save me from the torment of eliminating hundreds of thousands of undead skeletons or collecting map pieces across Sanctuary, I'd probably have gone insane playing
Diablo Immortal
.
If
Diablo Immortal
surpasses much of the MMORPG competition in its story and presentation, it's far behind the curve in its slow, regressive leveling system. I disliked how much time and effort I had to put in just to hit the level cap on my character. Oh, and if I had realized before playing how egregious the microtransactions are in
Diablo Immortal
, I most likely would've been dissuaded not to play in the first place.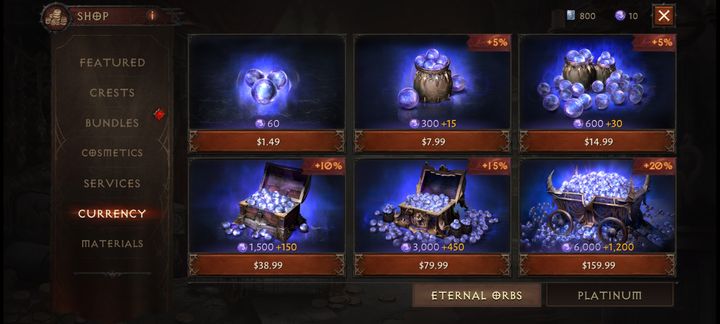 Image Credited to Diablo Immortal | Blizzard Entertainment
When I tell you
Diablo Immortal
wants to suck your wallet dry like the bloodsworn cult worshippers leech your life in the game, I sincerely mean it. The tier of microtransactions is out of this world. According to one
Reddit thread
, maxing out the five-star legendary-tier gems for your character would supposedly cost you roughly $100,000.
With microtransactions this intense, so-called whale players who spend in huge amounts will almost certainly have stronger characters than those playing without frequent, hefty credit card charges.
Diablo Immortal
's
pay-to-sort-of-beat-everyone-in-the-game
system is highly unfair. I'd understand if there were purchasable shiny cosmetics that provided substats or abilities that didn't make too much of a difference. But
Diablo Immortal
's microtransactions make it so that spending money is directly tied to getting more powerful equipment for your characters, meaning that the biggest whales can basically purchase their throne at the top of the leaderboard.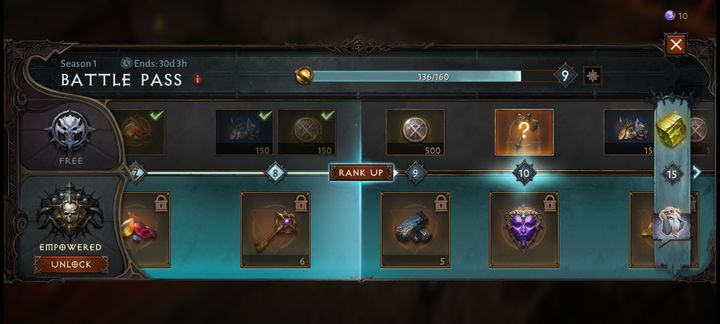 Image Credited to Diablo Immortal | Blizzard Entertainment
But don't let these large road bumps take your eyes off the long journey
Diablo Immortal
has in-store. The pay-to-win microtransactions and leveling walls can be frustrating and painful for MMORPG fanatics jumping into the game for the first time. But these negatives don't wholly override everything else the game offers. I'm disappointed that
Diablo Immortal
can't be perfectly void of greedy systems. However, there's still a ton of quality gameplay and unique experiences that sort of made me forget about the diabolical, money-hungry corporation behind the game. I enjoyed playing
Diablo Immortal
in spite of its flaws, and I absolutely loved the storyline and visual design.
All I ask when considering playing is that you take
Diablo Immortal
's cons with a grain of salt and witness its magnificent upsides. It's a great game and a wonderful introduction to the series. Whether you're brand new to MMORPGs, or, like me, a
Diablo
newbie,
Diablo Immortal
is a beautiful game. A dark, twisted, and sometimes gory game, yes, but also an MMORPG that often feels two steps ahead of the genre in many of the ways that count—and maybe a few steps behind in some other ways.