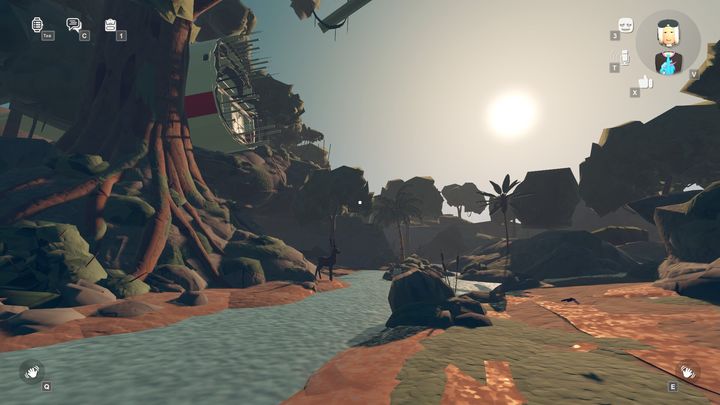 Like many of today's most popular games,
Rec Room
is all about that user-generated content. If you've never played it, think of it like
Roblox
or like
Fortnite
's creative mode, but with weird floating avatars that were built for virtual reality first. Don't worry if you don't have a headset, though, as Rec Room has since been made available on basically everything, from non-VR PCs to PlayStation and Xbox platforms to Android and iOS phones.
(Note that the screenshots in this article are from the PC version of Rec Room, but I have confirmed that this room works just fine on the mobile version as well.)
If you've played any of these user creation-focused games, you probably know how player-built worlds can range a lot in quality and scope, but generally they're usually pretty basic. Team deathmatch paintball maps or clicker-style sims show up all the time, but more ambitious experiments are difficult to pull off within the constraints of a game like Rec Room.
That doesn't stop some extremely creative users, however.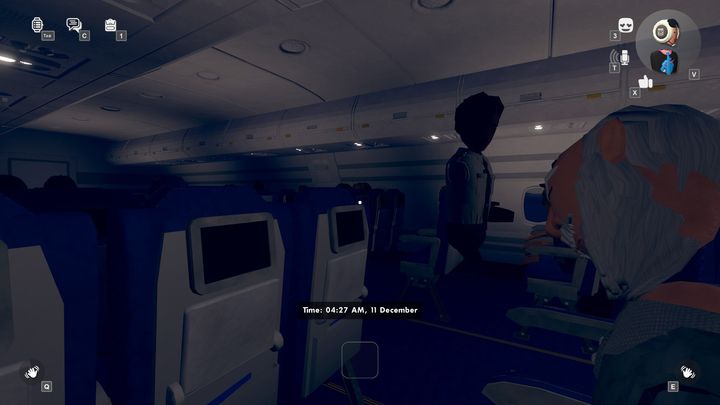 What you're seeing here is a user-created "room" in Rec Room called "Solus." A far cry from the social experiences that most of the game's community-built rooms focus on, Solus sets players as the stars of a terrifying short horror tale that begins with a doomed flight.
For the first few minutes of Solus, I was glued to my airplane seat. All I could do was watch and wait as the smooth flight I was on slowly devolved into chaos. When the inevitable happened and the plane started going down, I reached out and grabbed an oxygen mask, putting it over my avatar's face as I waited to meet my fate.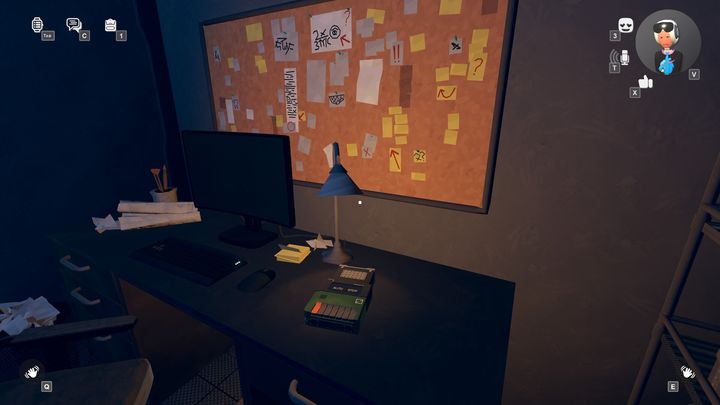 Of course, it'd be a pretty quick story if things ended there. I won't get too deep into spoilers here, but I will say that players who brave Solus's flight will survive the plane crash and find themselves waking up on a strange tropical island. That island houses some gorgeous views as well as some deep, dark secrets to uncover.
While the Solus room gives players some light plot, most of it is delivered via items in the environment and through a single audio tape recording you find near the very end of the experience. If you go in expecting a master class in storytelling, you'll probably be disappointed. But given that all of this takes place as user-created content in a game that was very clearly not built with this kind of experience in mind, I couldn't help but be impressed at its ability to wring genuine dramatic tension out of the scenario.
Oh, and a warning for non-horror fans: Solus features a few very spooky moments towards the end, including a finale that would feel totally fitting in a Resident Evil or Dead Space game.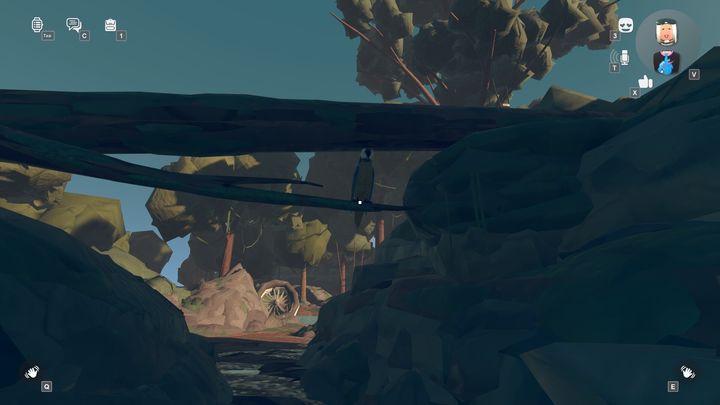 The limitations of Rec Room as a game design platform are perhaps best demonstrated in Solus's length and lack of gameplay mechanics. Though I thoroughly enjoyed playing through it, the experience is basically just a walking simulator with very little and very limited interaction. And it's short even by walking simulator standards—I took my time sightseeing on the island and still completed the experience in less than twenty minutes.
But again, the surprise of Solus is not in it being a serious contender as a standalone horror game. No, what's wonderful here is how a team of eight Rec Room players took an out-there idea and worked hard to get it up and running within this often restrictive game world. Seeing stuff like this just makes me want to spend more time digging around through Rec Room's user creations and seeing what other surprises await.
If you'd like to try Solus for yourself, you can find the room in the Rec Room database
at this link
. Take a coffee break to play through it, and then let me know what you thought in the comments!