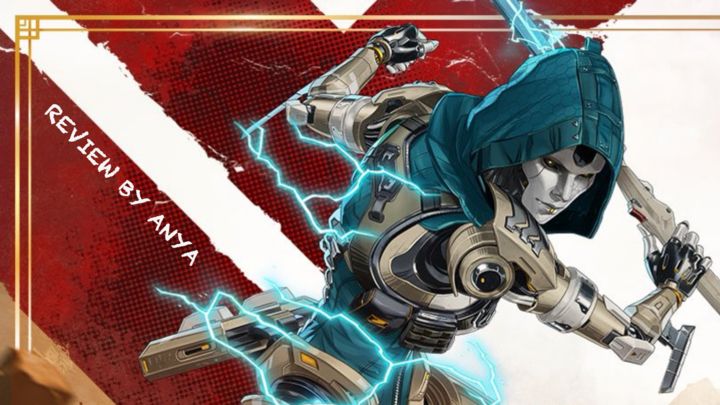 With Apex Legends Mobile updated Season 3 Champion, there're so many spicy things added to the game. I will then bring you a detailed review in four parts.
Here's a video of me using Ash in a battle.
Ash is a Offensive Legend that is locked from the base game. She can be purchased using Syndicate Gold 750 or 10 Ash Fragments.
Her passive ability can help you to mark surviving attackers by pressing on a deathbox. Also, Ash's map shows the location of recent deathboxes. If you use her tactical ability, a spinning snare would be throwed that damages and tethers the first enemy that gets too close. The first enemy to enter the radius will take 10 damage and is snared for almost 3 seconds.
PHASE REACH is Ash's ultimate ability. To tear open a one-way portal to a targeted location, you can quickly move through a space. You are invincible in this very short moment, and at some point this skill can fully play a tactical role.
You can take a closer look at the new battle pass from my video.
There is no need to introduce the basic rewards. Let's get straight to the point. Gibraltar skin Unconquered Gladiator, Bloodhound skin Bestiarius and Wraith skin Shadow Legion, they are very exquisite.
If you buy the premium battle pass and reach to max level, you would get enough syndicate gold to purchase new baatle pass in next season. I think it's a good deal.
Halloween will soon be here, the game has added Awoken Night Mare draw event. I got Ash's skin Grim Visage, which was enough to scare my opponent. If you want to participate in this draw event, good luck.
Finally, let's see this new thing that looks quite similar to the heirloom on PC/Console.
This is the first signature weapon and it belongs to Fade. You can get special props by completing tasks, and then upgrade this weapon. At the same time, in different stages you can also unlock a variety of effects, textures. In my opinion, the first form of this weapon looks cooler to me. It has better animation and attack experience. Which form would you prefer?
If you have any thoughts about the new Season 3, please leave me a message in the comments section!