In some Japanese anime, we often see similar styling of characters like Ruby. One of her eyes is covered with gauze and she is holding a tiny bunny doll in her hand. This is so cute!
Don't judge Ruby only by her appearance and think she is weak. In fact, I feel very good about the controls of this new character. Unlike the bow and gun, her flame laser is fired continuously.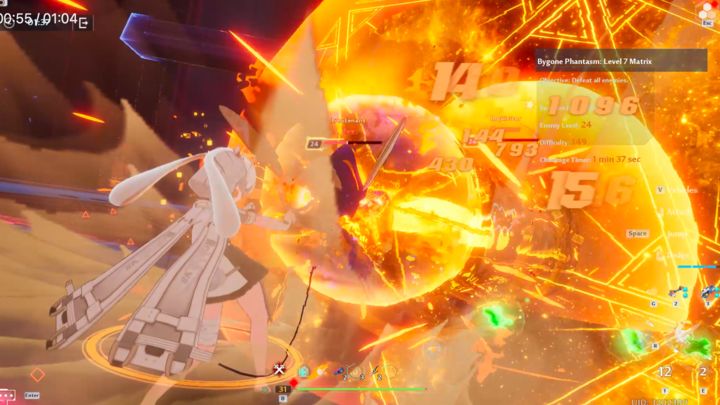 When you attack immediately after dodging, Ruby's bunny will be thrown to pull the enemy closer and continue to deal damage. At this point you can use your skills to burn everything.
Please enjoy the video of me challenging Matrix by playing Ruby and she will give you a great flame show.