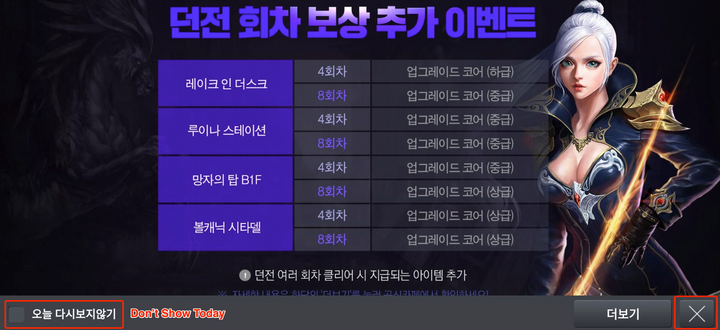 1. When run CABAL Mobile first time, it will show the announcement
[b]
Make sure you close "Don't show today" so it will not pop up every time you restart.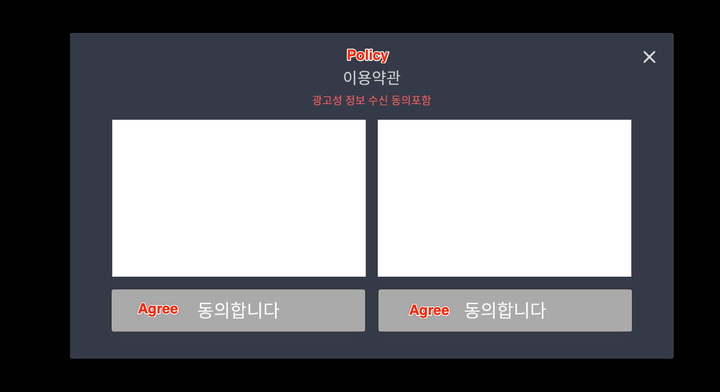 [b]3. Login Page ask you login in 3 different ways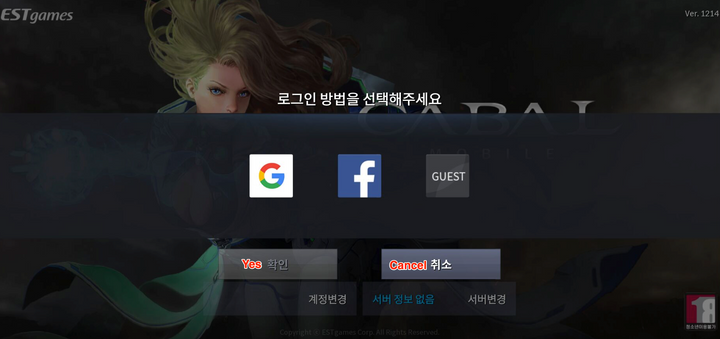 Here you can select Google, Facebook & Guest
4. If you select Guest account, then will be a window you need to agree.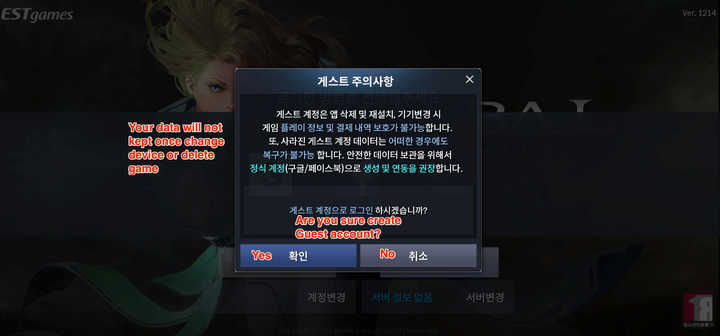 [/b][b]5. Once finish account, you need to select which server and route to register character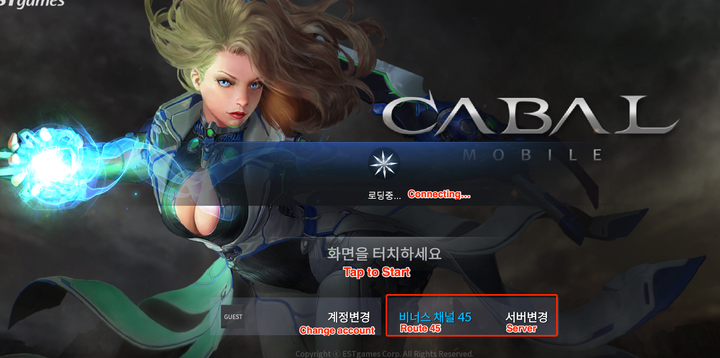 5.1 But if you find Route+number not shown on the server, with other korean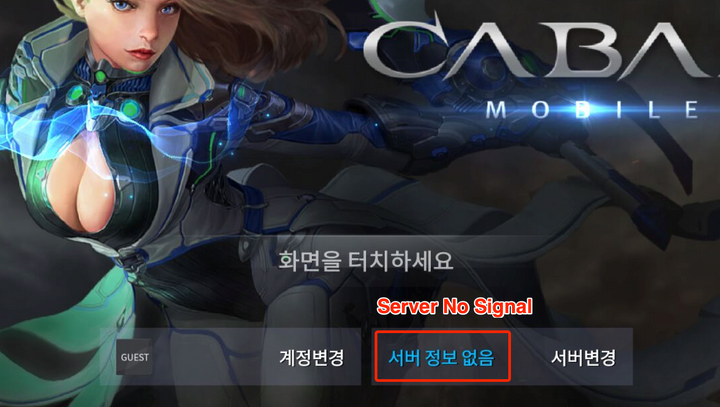 When this shows, means you have to wait and retry because server is not stable
6. There are two servers at moment with Korean name, choose route with low load.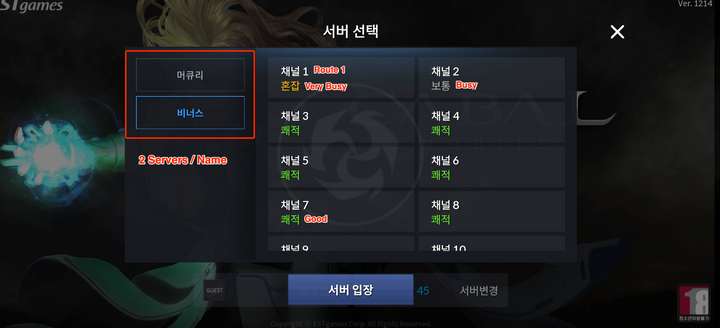 7. Now you can create character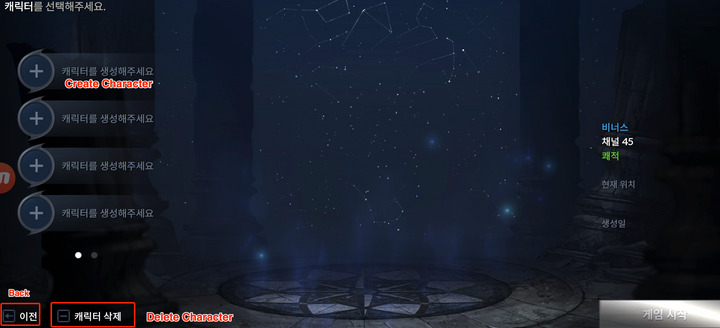 8. Different class has different attribute and difficulty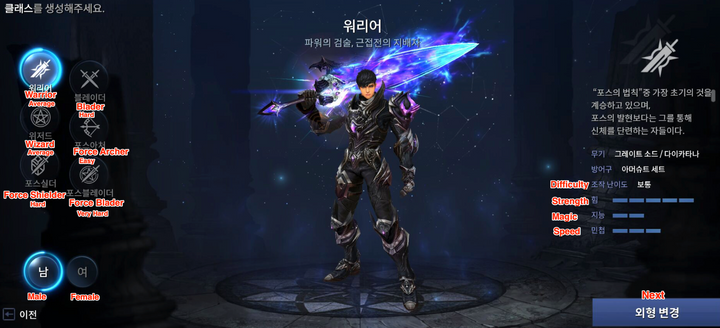 [b]9. Character Appearance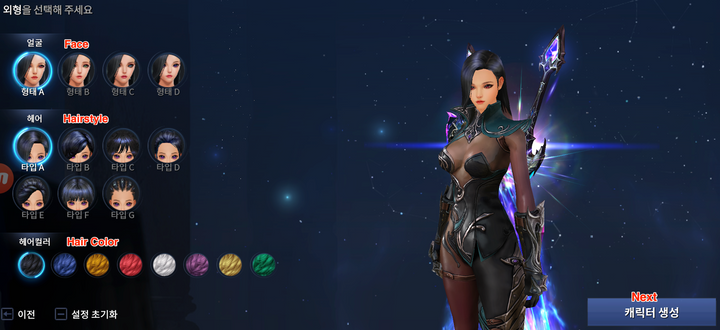 [/b][b]10. Set your Name in game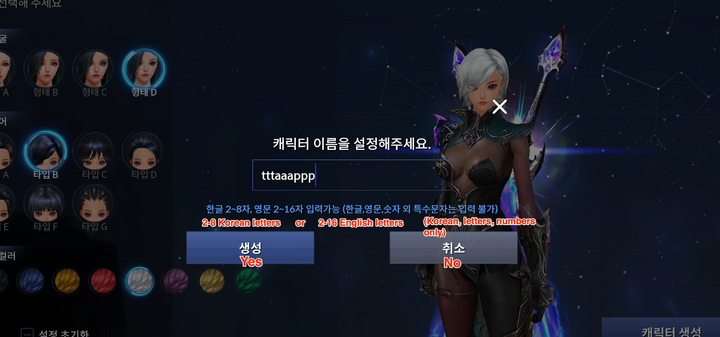 11.  A friendly reminder of recommend to link social account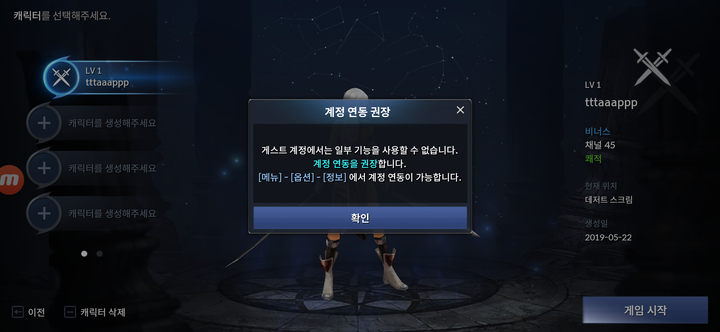 Just tap the blue button to skip
12. Set your second level password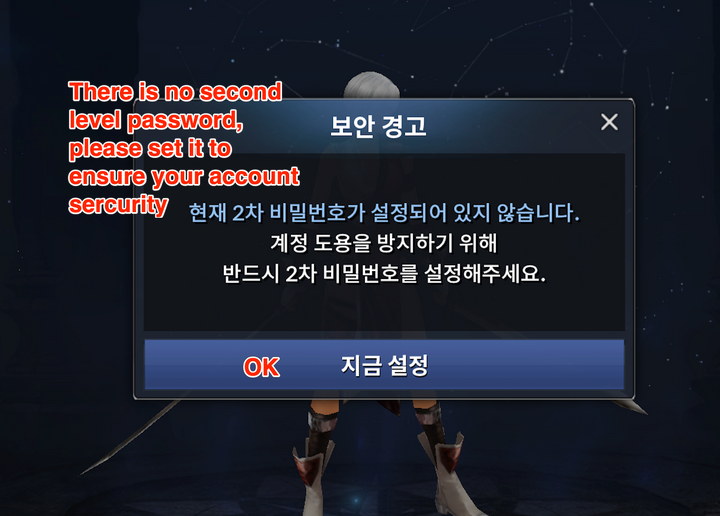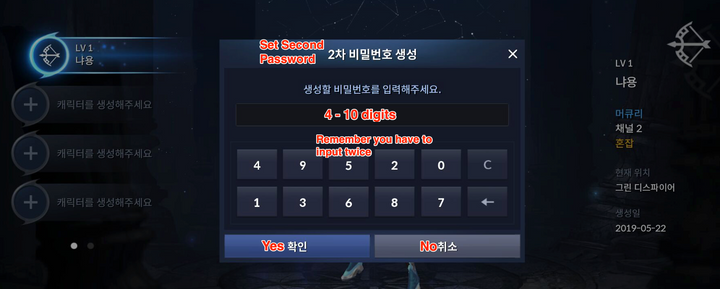 You will need to input second password twice.
Now you may enter the game by the character you create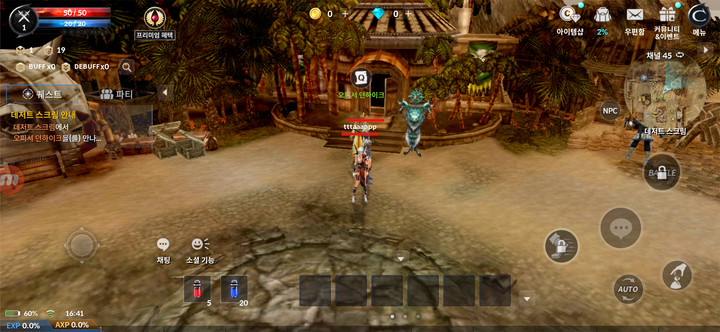 [/b](Gameplay of CABAL Mobile with translation will be in Youtube soon)