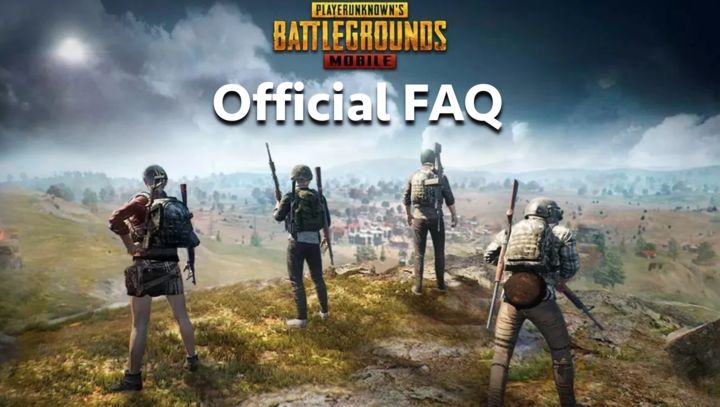 The new version of 1.0 has released today with new Erangel map, firearms, visual upgrade, etc, and you can download it from TapTap now! 
PUBG MOBILE, as one of the most popular game among global players, has gathered thousands of players from now on, and you'll probably meet some problems in the game or during download process.
Therefore, we prepare a FAQ which includes answers to common questions that might occur.
If the following FAQ doesn't address your questions, you can leave a comment under this post.
◈
 Q: Why can't access the game with current account? 
For the Indian users who currently unable to access the game with their social accounts. Please re-register another account in region outside India.
◈ Q: How to solve "Missing OBB" issue? (Resolved)
A: Please uninstall the game first, then download and install the game again.
◈ Q: How to solve "Stuck at 99%" issue? (Resolved)
A: 1. Make sure your device has sufficient space.
    2. Please delete the download task (if have) and download again.
◈ Q: How to solve "Parsing Error" issue?[/b]
A: 1. Make sure your device has sufficient space.
    2. Refer to the Device Requirment (See below).
◈ Q: How to solve in-game "Connect Error & Server Maintenance" issue?
A: 1. Check your Network Environment.
     2. Use VPN connected to Korea.
◈ Q: Which models are "PUBG MOBILE" compatible with? (Android)
A: The current version supports more than 500 Android devices, including: GALAXY NOTE8, SONY XPERIA XZ1, GALAXY S8, GOOGLE PIXEL2, GALAXY NOTE5, Huawei HONOR8, LG G5, Redmi 4A, Huawei P9, SONY XPERIA X, Redmi NOTE4 .
◈ Q: How to download new map?
A: To reduce the size of our app, we have made Sanhok, Miramar and Vikendi(beta) separate downloads in the latest version of our game.
To download a map, please proceed as follows:
1. Go to the Matchmaking Menu under the [Start] button.
2. Tap [Download] to get the new map that you want to play.
While trying to download a new map, please ensure that:
- The map is saved to the device but not on an SD card.
- There is enough storage space on the device (at least 4GB).
- You have a strong and stable Wi-Fi internet connection (use a different connection if the issue persists).
- The device is not performing other tasks while the map is being downloaded.
- The device's operating system is up to date.
◈ Q: How can I hide my results?
A: Now players can hide their results. If you want to do that, please follow these steps to get it:
1. Enter to Settings by pressing the settings icon on the bottom right;
2. Scroll down and you will see "Allow others to see your results" option.
3. Press on "Disable" button if you would like to hide the option.
◈ Q: Why was my account banned?
Anti-Cheating System will always keep an eye on players' behavior in game strictly. Any rule violations in the game will be punished after detected by system .
1. Use any cheating tools in the game;
2. Using any unauthorized 3rd-party program to log in the game that results in changing the client file data;
3. Any changes of client file data illegally, for example: Remove the grass or change the grass models in game;
4. Use an unofficial game client to play the game.
5. Fraudulent players in the game or promote illegal information or websites may cause players to lose their accounts or lose money.
6. Team games with cheating teammates multiple times.
7. Use any unauthorized payment channel to recharge UC.
8. Team up with players in other team.
In addition,please download PUBG Mobile from the App Store/Google Play Store or any other official stores to play the game. Unofficial/Cracked game clients are not supported and will lead to your account being banned.
If the rule violation occurred after your account has been hacked and thus affecting the game or the other players' rights, the penalty will be applied to your account regardless of who has been using it. We strongly suggest you do not share your account with other players to avoid the risk of being banned.
◈ Q: What is ranking rules?
The ratings that you gain or lose after a match depend not only on the rank you achieved at the end of a match, but also on your rank of that specific game mode and the following parameters:
- Damage (the amount of damage you dealt to enemy players).
- Survival (the amount of time you stayed alive).
- Kills (the number of enemies killed).
- Heal / Support (the amount of health you healed and the help you provided to your teammates, like reviving).
- Supplies (the amount of supplies you picked up around the map).
At the end of each season, players will be demoted so they can start anew, earning new rewards and reach higher ranks with each new season.
Check your rank in your profile. Information on different modes and servers are displayed separately. You can switch modes and servers under your avatar.
[/b]
◈ Q: How to dismantle items?
To dismantle your duplicate items please proceed as follows:
1. Tap [Inventory] on the bottom center of the Lobby screen.
2. Tap the [Dismantle] icon on the top left corner of the inventory window.
3. Choose the items you wish to dismantle or just tap the [Select All] option to automatically choose all the duplicate items and skins.
After dismantling an item, you will receive Silver Fragments which can then be exchanged for new outfits by visiting the Silver Fragment Section of the Shop.
To access the Silver Fragment Section of the Shop, please proceed as follows:
1. Tap on [Shop] on the center right side of the lobby screen.
◈  
FAQ about payment issue
We have always been devoted to providing more convenience in game experience. If you have any question on pruchasing UC and items, etc, please do not hesitate to contact us we will take carefully of every question you have asked.
Before we start the conversation, we suggest you to read this FAQ about payment thing and to see if this can solve your question or not:
1. I didn't receive my UC/Items?
Answer: We are sorry to hear you are facing the network latency or slightly network fluctuation. Both reasons may cause the delay in receiving UC/Items, etc. We request you to wait for 12-24 hours to ensure that your purchase is successfully issued to your account. If you have already waited for 24 hours or more longer but didn't receive the UC/Items, please do not hesitate to contact us via customer service and provide us the specific screenshots of the receipt and purchasing time/amount, we will have an investigation on it and reissue the UC/Items to your account after it's confirmed.
2. Can I get the refund after purchasing wrongly?
Sometimes players will purchase items or UC wrongly, we are sorry to let you know: We cannot make any kind of refund after purchasing successfully. We sincerely suggest players to confirm the transaction details before purchasing it, thank you for your support and understanding.
3. How to purchase UC/Items?
Players can purchase UC through in game directly by clicking the "+" icon at the top right corner of the lobby, after purchasing UC, you can buy the items you want in the game. Thanks for your support.
◈  FAQ about Map Downloader initialization issue I(Error Code 70254604)
[/b]Click
here
and find a detailed answer.
◈
 FAQ about Map Downloader initialization issue II(Error Code 70254639)
Some players face this problem and are unable to download maps in the game. The solution is simple and is suitable for iOS. If Error code appears: 70254639, just turn off the Cydia and go to the game and you will be able to download all maps.
◈  FAQ about Internet Error(Error Code 554827783)
Please check your network & Try Again. Once again it's the issue of the unstable network that doesn't allow you to connect to the online server. Using a VPN while playing the game may cause the internet to slow down.
◈  FAQ about Login Error(Error Code 554827782)
The message "Network error:554827782" appears when network connection is lost during login or when time has exceeded during resource update.
It is highly recommended to play on a stable network connection(Wi-Fi/data).