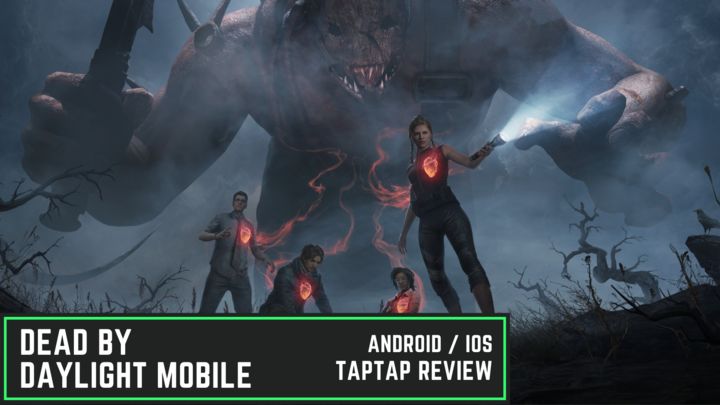 Dead by Daylight Mobile
is an asymmetric 4v1 multiplayer survival horror game where a team of four players must cooperate with each other in order to escape a killer hunting them.
+Top-tier multiplayer survival horror
+Balanced asymmetric gameplay
Free to play with In-app purchases for cosmetics and progression
Controller support is half-baked from my experience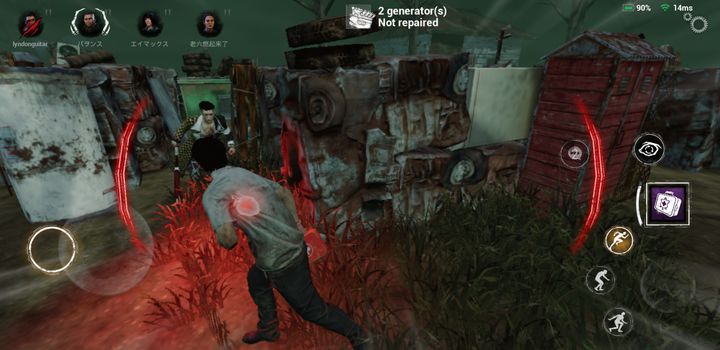 Dead by Daylight
is a multiplayer survival horror game that has gained immense popularity among gamers since its initial debut in 2016 for PC and consoles. It was later made available for mobile devices in 2020. I tried out the revamped mobile version of the game called
Dead by Daylight Mobile
and had the chance to explore its various features and gameplay.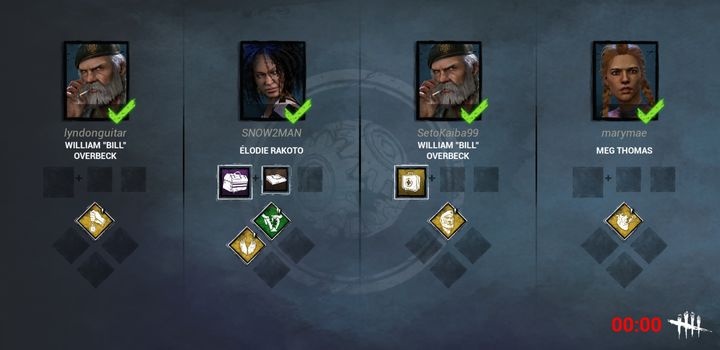 The gameplay centers around a group of four players playing in a cooperative setup, against a lone killer who needs to please "The Entity" by sacrificing these four players before they can escape.
Dead by Daylight Mobile
channels the feel of classic slasher and horror films and encapsulates them into a video game multiplayer package that just simply works.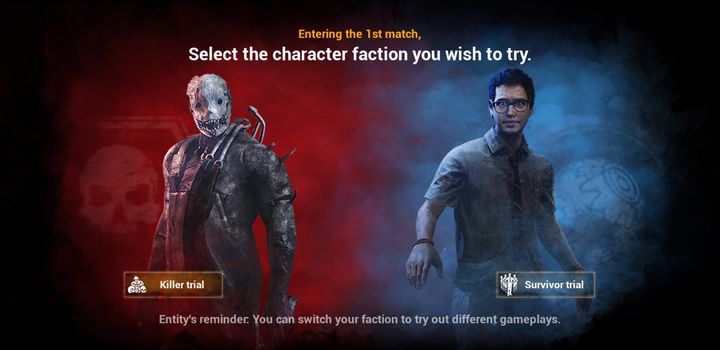 In
Dead by Daylight Mobile
, you can either queue as a killer or survivor, and in my experience can easily find games on both sides. This is unlike other similar titles where you mostly play as survivors and you only get a slim chance to play the killer. Both roles play way differently from each other, but are well balanced to form an engaging survival horror experience. For newcomers, there is an optional comprehensive beginners tutorial to get players up to speed.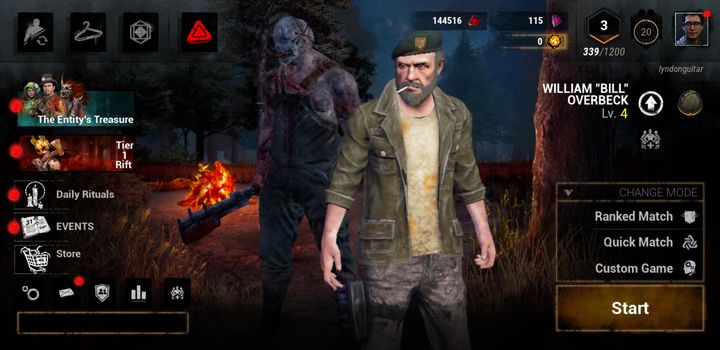 As mentioned earlier,
Dead by Daylight
is a 4v1 multiplayer game. The game's matchmaking system works well, and players are matched with others of similar skill levels. The game features both quick play, ranked, custom matches, and players can choose to play with friends or join a game with random players. While random play is a viable option, playing with friends (even against friends) is simply just a superior experience of playing it because of better communication and interaction between players.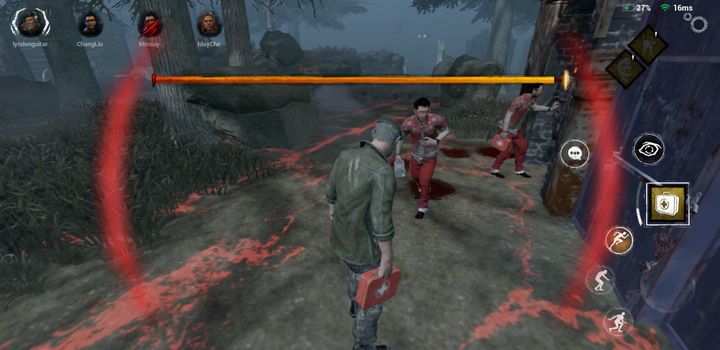 The
Survivors
form a team of four players, taken from a pool of a wide selection of characters, and play in third person view. Their goal is to repair all the generators in the map and activate the exit gate to escape.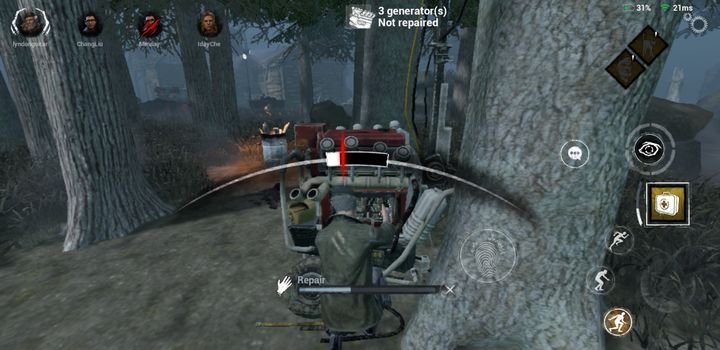 In many things that they do, such as healing, or repairing generators, there are QTE-like skill checks that you need to perform with a high risk-reward element. Success means a faster action, failure means the killer gets alerted to the player's position.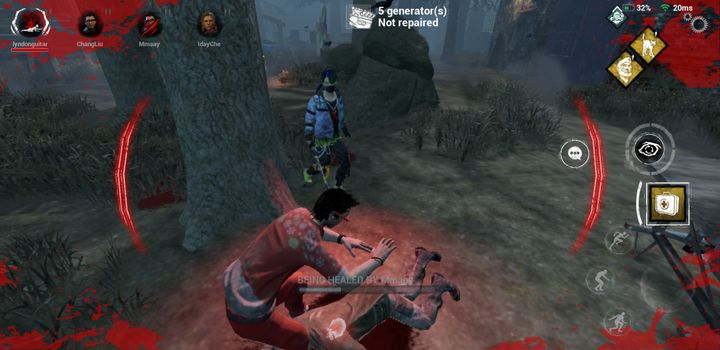 They can move around the map faster than the killer, hide in lockers, and bring down pallets to stop the killer in its tracks. The whole premise is very simplistic, but is littered with many interesting elements that make the game exciting for both sides as it plays.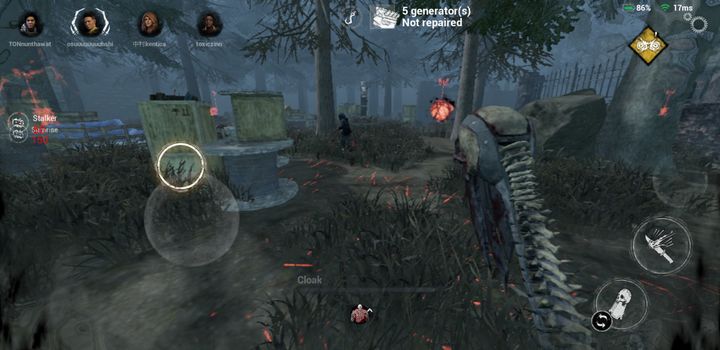 The lone
Killer
, on the other hand, plays in first person mode. Players can select a killer from a variety of choices, including crossovers of familiar characters taken from popular media, like
Pyramid Head
from the
Silent Hill
series, and
Sadako
from
The Ring
films.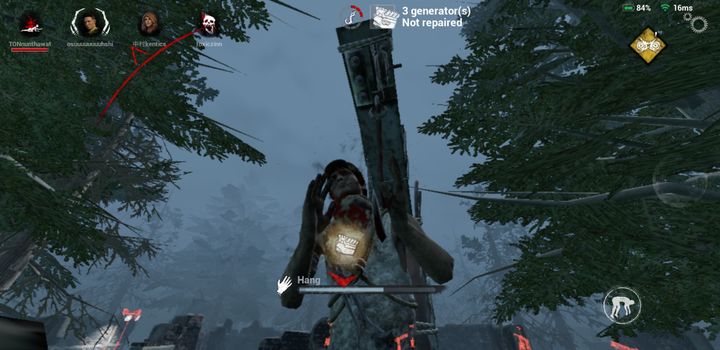 Each killer will have their own ability and playstyle to consider. For example, one killer might have the ability to teleport through walls, and one can turn invisible. Alone, they need to stop the survivors from escaping, and sacrifice them to The Entity by hooking them to posts scattered around the map, long enough for The Entity to claim them.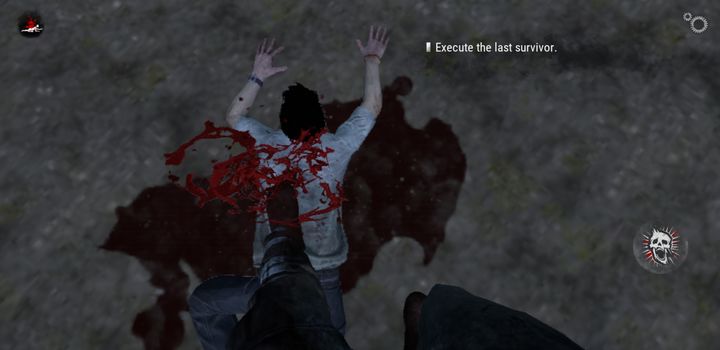 For balancing purposes, The Killer moves more dramatically than it's Survivor counterparts, in its hubris, it needs to clean the blade before it can attack again. Obstacles laid out by the player are also destroyed via a pretty dramatic animation, and they usually walk or float slowly in a menacing fashion instead of sprinting around to chase. This gameplay mechanic results in an evenly balanced match-up for both the four survivors and the lone killer.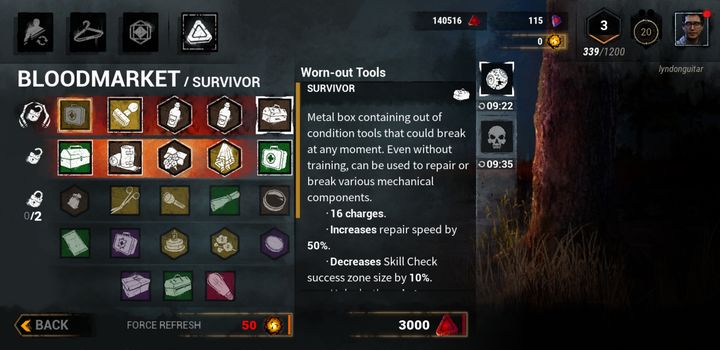 The game also has a progression system that rewards players for playing the game and achieving certain milestones. Players earn
Bloodpoints
for playing matches, which can be used to level up their characters and unlock new perks and abilities.  Both roles have these unlockable perks for each of the characters that will allow players to tailor their characters to suit their preferred playstyle, be it a faster healing rate, improved vision, or increased rewards at the end.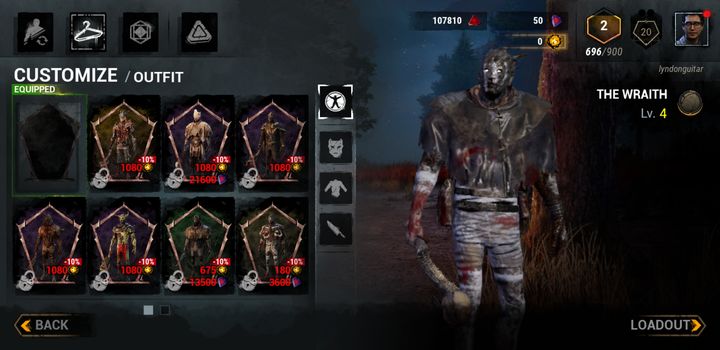 The progression system gives players a sense of accomplishment and motivates them to keep playing and improving their skills and to try out other characters. Players can also spend money for new characters and cosmetics, but it is entirely optional and the game is fully playable for free.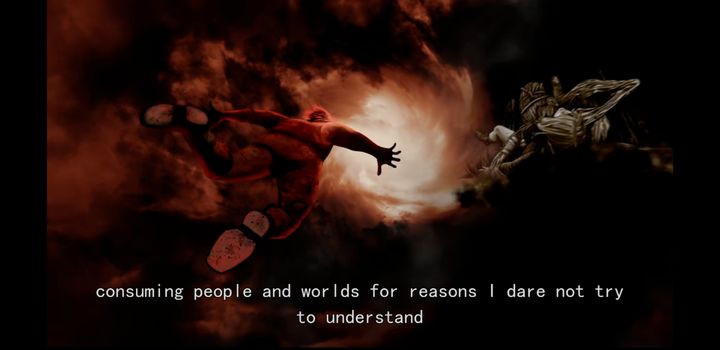 A surprise story, but a welcome one
Since this is primarily a competitive survival horror game,
Dead by Daylight Mobile
didn't have to explain any story whatsoever and could have just dumped the players right into matches. But they went the extra mile by having an explanation as to why the countless matches of the game take place. It involves themes of purgatory, alternate dimensions, and time-travel shenanigans to pull it off.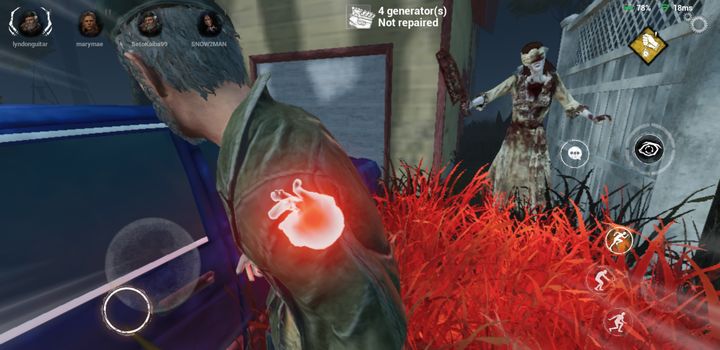 One of the things that struck me about
Dead by Daylight Mobile
was the excellent console-level graphics. Yes, compared to full-on consoles, the graphics have been slightly toned down, particularly the lighting, but it is still overall impressive for a mobile game. The game has been optimized to be playable on most mobile devices without heavily compromising on the quality of the visuals. The environments and characters are well-detailed, and the animations are fluid and smooth.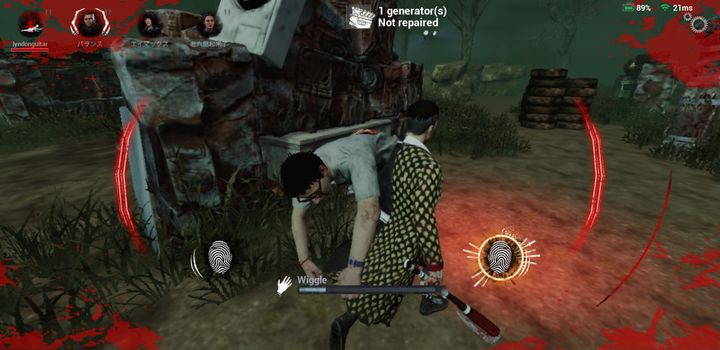 Another aspect of the game that I was highly impressed with was the sound design. The audio in the game is excellent, and it adds to the overall atmosphere of the game. The sound effects are realistic, and the background music is eerie and haunting, which helps to create a sense of tension and suspense as you play the game. The audio cues are also well-designed and help players to stay aware of their surroundings, anticipate the killer's movements, and also intensifies the panic experienced by the players when being chased and captured.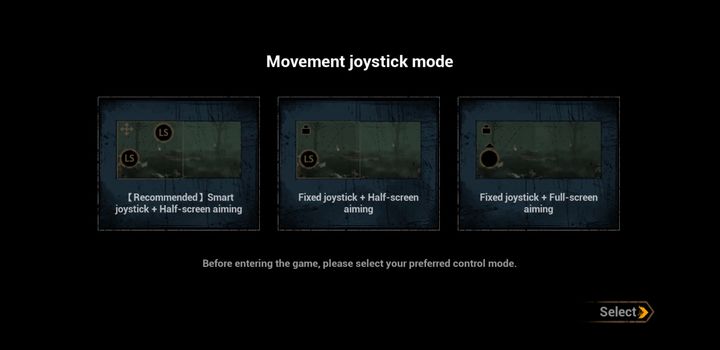 In terms of controls,
Dead by Daylight Mobile
has done an excellent job of adapting the game to touchscreen devices. The controls are intuitive and easy to use, and they feel responsive and accurate. In my testing, the game has partial support for physical controllers, but only the left stick (movement) worked on my
Razer Kishi
.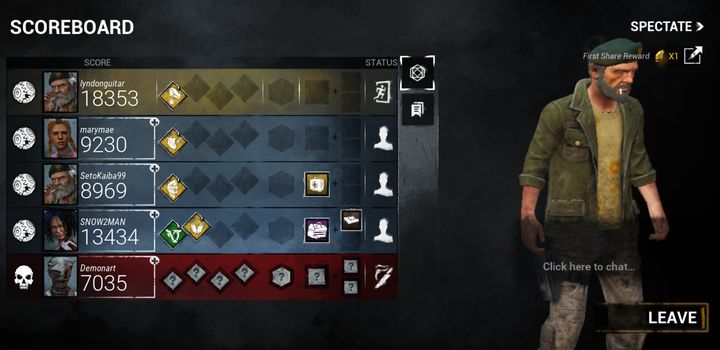 Playing as a survivor, my experience has been heart-wrenching and I felt like I was a character in a horror movie trying to survive. Playing as a killer is a power fantasy experience that feels empowering while at the same time a challenging task, taking on four player-controlled survivors all at once.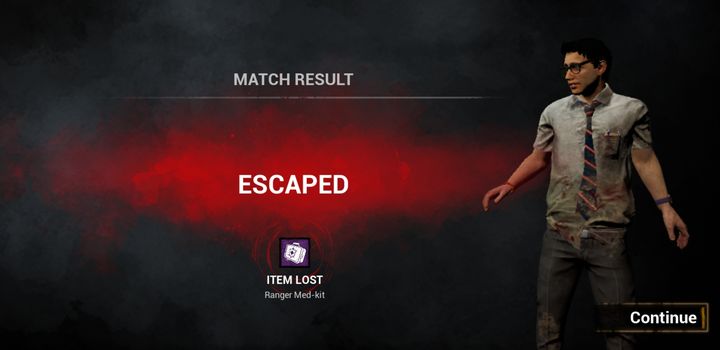 Dead by Daylight Mobile
is an excellent game that offers a thrilling and immersive survival horror experience. The game's visual, sound design, and gameplay are all best-in-class for a multiplayer horror game, and it offers a fair and balanced experience for players — survivors and killers alike.
The customization options and progression system add depth and replay value to the game, and the controls are well-adapted to touchscreen devices. If you're a fan of survival horror games and are looking for a new and exciting multiplayer experience on mobile,
Dead by Daylight Mobile
is definitely worth checking out.