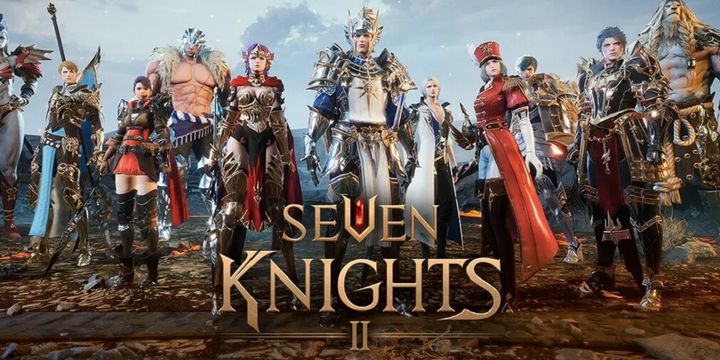 Seven Knights 2, the official sequel to the widely popular game Seven Knights, has been released and is now available for download on Google Play, App Store and Windows PC (beta). The game features an open world gameplay and is set 20 years after the original story. The game follows the story of the Daybreak Mercenaries, who set out on a journey to find the last member of the Seven Knights, "Rudy," after a series of events involving a mysterious girl named Phiné.
With stunning cinematics and graphics powered by Unreal Engine 4, players can expect to be fully immersed in the game story, filled with unique characters and powerful bosses. The new combat system features powerful ultimates and suppressors, allowing players to collect and develop their heroes as they progress through the game.
Players can expect to encounter a range of exciting features, including Coins, Mythic Elixirs, Universal Soulstone Shards and more. With over 60 million players worldwide, Seven Knights 2 is set to take the gaming world by storm.
According to Netmarble, the creators of Seven Knights 2, the game is a significant upgrade from the original, offering a more polished and engaging gameplay experience. The game is suitable for players of all levels, from beginners to seasoned veterans.
The release of Seven Knights 2 has been met with great excitement from fans of the original game, who have eagerly awaited the sequel. The game promises to be an epic adventure, filled with new challenges and unforgettable characters.
In conclusion, Seven Knights 2 is an exciting new addition to the gaming world, offering players a unique and immersive experience with its open world gameplay, stunning graphics, and exciting combat system. With its availability on Google Play, App Store, and Windows PC (beta), players can easily access the game and start their adventure today.