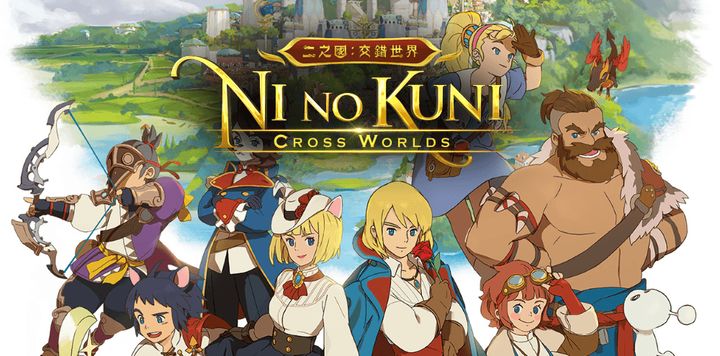 Netmarble, a major mobile game developer and publisher, has launched a new update for Ni no Kuni: Cross Worlds, introducing a variety of new content for players to enjoy. Among the additions are a new episode, costumes, familiars, and in-game events.
The new episode, called Goldbeard's Treasure Island, is a solo or five-player dungeon marine warfare that involves defeating the pirate-turned-Kraken, Goldbeard. Players will be rewarded with Episode EXP, the Palm Tree Island Puzzle Pack, and a 4★Purrloiner, depending on their performance.
Players can explore different islands in the Vermuda Archipelago and obtain various equipment rewards, such as the Pirate Badges, Pirate Code Piece Chest, and Suspicious Key. By using the Telescope, players can learn new skills needed to get through the episode. Players can also level up their Telescope skill by obtaining Episode EXP by clearing the Episode Dungeon.
The Episode Pass offers various rewards, including 4★Purrloiner, the First Mate title, and Familiar Summon Coupons. Additionally, the Premium Pass, which includes toys for 4★Familiar, Luxurious Palm Tree Island Puzzle Pack, and Pirate Badges, is also available.
The update also adds new cosmetic items such as the Pirate Hat, Pirate Outfit, Pirate-themed mount "Surfskipper," and a new 4★ Rare Petal – an Earth & Support type Familiar that boosts the hero's basic attack's damage and increases attack speed when equipped.
Players can participate in three new events: Find the Secret Navigation Log!, Purrloiner Power Up Event, and Catch Pirate King Cluu! Event. These events allow players to obtain various rewards such as Goldbeard's Hat, Crystal Orb Summon Coupon, Miraculous Crystal Orb Warding Doll, 4★Purrloiner, Jelly Bottle, 6★Toy Chest, Familiar Summon Coupon, and Toy Combining Kit.
Developed based on Level-5 and Studio Ghibli's original fantasy RPG series 'Ni no Kuni,' fans can stay updated on Ni no Kuni: Cross Worlds' latest game information and updates by visiting the
official website
.