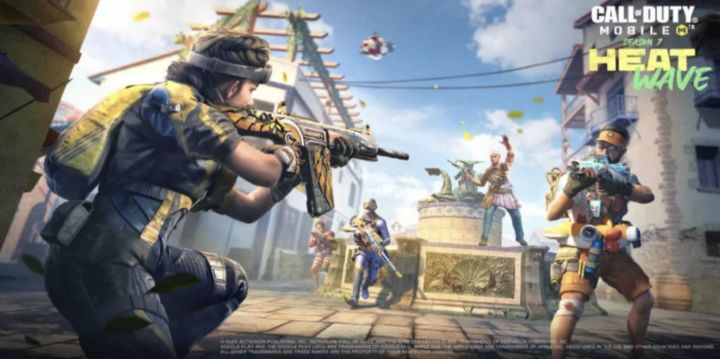 Call of Duty Mobile's Season 7: Heat Wave releases on August 2nd at 5:00 pm PT.
What better way to enjoy the summer than with the new Seaside map? The iconic map from Call of Duty: Black Ops 4 joins CODM as a multiplayer map. Set in Spain, it's quite a cosy region, but excellent for all forms of combat. Be it snipers perched on the roof or going all guns blazing in the wine cellar, there's something for everyone.
On top of that, players can also participate in Safeguard, a new round-based mode. It's quite similar to rescuing hostages, with the only difference being that the package in question is a robot incapable of defending itself. If it's hit enough times, it goes into a reboot phase, making it highly vulnerable. The first to win two rounds wins the match.
Call of Duty Mobile's Season 7: Heat Wave brings a new themed battle pass with numerous operator skins, weapon blueprints, and calling cards crafted to tackle the summer heat. The free tiers will include a powerful Striker 45 as well as the Tac-Deploy Operator Skill. Those paying for the premium pass will additionally receive beach-ready skins for Woods, Baker, Ajax, and Urban Tracker.