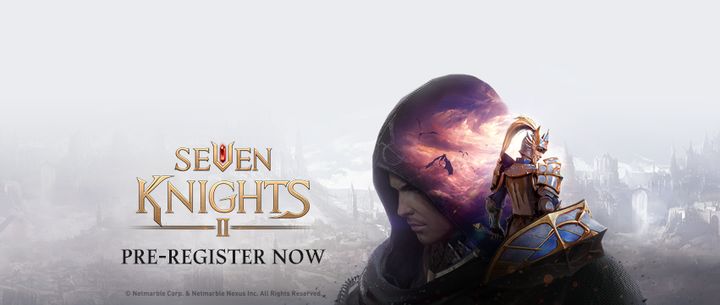 Netmarble announced that it will hold an online showcase for overseas media on October 7 ahead of the global release of the mobile MMORPG Seven Knights 2 and start pre-registration.
This showcase will be held privately by inviting local media online from Netmarble's overseas subsidiaries such as North America, Japan, Taiwan, and Thailand. Anyone can watch it on the Seven Knights 2 YouTube global channel from 6 pm on October 7.
At the showcase, Netmarble will unveil the game's main content and service schedule, and introduce the development history through video interview with the developer. The showcase will be hosted by a virtual human produced by Netmarble.
Netmarble will release Seven Knights 2 on Android and iOS in 170 regions within this year.
Seven Knights 2, which will be introduced overseas, supports character voices in 12 languages ​​and English and Japanese versions so that global users can immersely enjoy the cinematic directing and vast stories, which are its strengths.
Meanwhile, Seven Knights 2, released in Korea in November last year, is the sequel to Netmarble's representative intellectual property Seven Knights. It deals with the world 20 years after the Seven Knights 1.