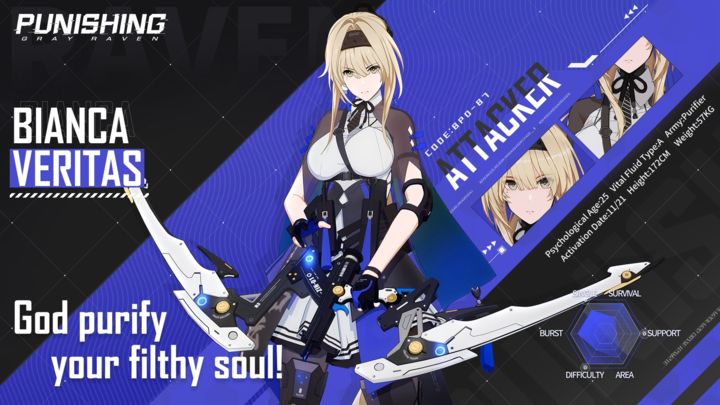 Bianca Veritas is an illegal body that was created during the early days of Construct technology. She is an expert in long-range assassination who can create lightning attacks by separating charges.
"God purify your filthy soul!"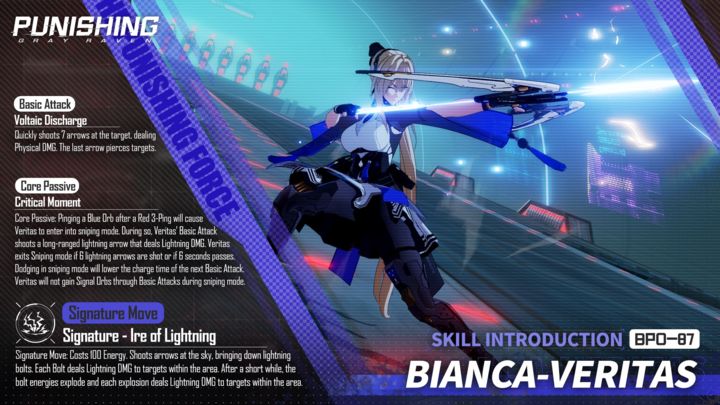 【Bianca Veritas PV: Path】
The path that she genuinely believes in is the only one worthy of being her truth.
"My Commandant, according to the pact between us, I will be responsible for your daily care. Please don't move. Your hair is messy."