The official launch of
T3 Arena
this week has reignited our love for all things hero shooter. We tore ourselves away from grinding games of team deathmatch long enough to ask the developers behind the game a few questions about this exciting launch and what players can expect from the game's future.
TapTap:
When did the development of T3 Arena start, and where did the inspiration come from?
XD:
Hero shooters have always been our favorite shooter subgenre. Some of our all-time favorites are early titles like Quake and Team Fortress, and the more recently developed Overwatch. These great games have constantly provided us with inspiration and passion that kept us going during T3 Arena's development.
Ten years ago, I worked on a mobile hero shooter called Avatar Star, which was loved by many fans. Unfortunately, due to limited developmental capabilities at that time, it was not possible to maintain a consistent content update cycle long-term. So making T3 feels like fulfilling an old promise, and I want to make it a free, all-platform game that will serve its players for years to come.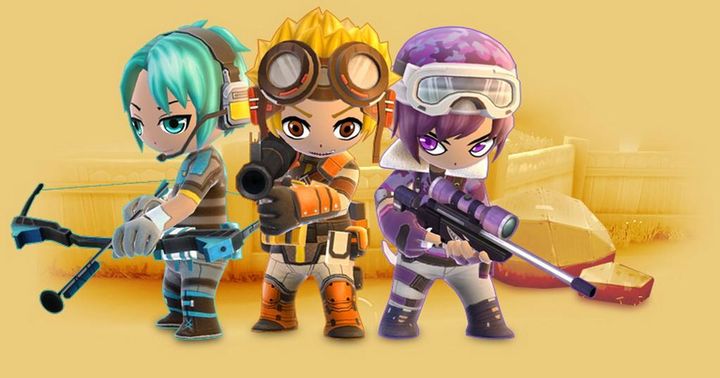 TapTap:
To be honest, there are quite a few shooter games on the market, many of which are of high quality. What makes T3 Arena unique, and how does it distinguish itself from similar titles?
XD:
In order to distinguish T3 from similar titles, our goal is to present a transient and intense playing experience. The players will fully concentrate during each match due to the fast pace and vivid visuals. It will feel incredibly satisfying to play, but since each match is relatively short, the players will be enticed to start again. Once they start, it will be hard to stop. If I could only use one sentence to summarize our game, it would be:
"A hero shooter that can be enjoyed anytime, anywhere."
With the above goal in mind, we chose to design our games modes for fewer players and less overall game time. In a 3V3 match, the information that players need to pay attention to is decreased in order to allow them to focus more on the game itself. Meanwhile, considering the trend of time fragmentation, we set the game timer to make each match last around three to five minutes. Although a match can be intense, because of the short playing time, the pressure can be released quickly, and the players won't feel exhausted. They can feel free to start a match anytime due to how short each game is. Although there are many shooter games on the market, not many of them can offer such a fast-paced experience.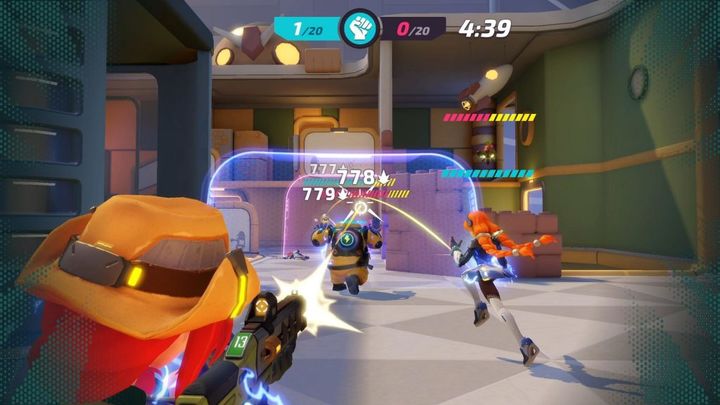 Another significant feature that makes our game unique is the auto-shoot mechanic. Hero shooters are often considered hardcore games that require high-level skills. To appeal to more casual players, we have introduced an auto-shoot mechanic in our game. Every hero has a unique style that we've spent time and effort to develop. We have to make sure that the auto-shoot mechanic doesn't affect the game too much, is easy to learn, and has the potential to compete with the manual-shoot experience.
TapTap:
Looking back at the development process now, the game must've undergone some significant revisions. During the last year, what's the biggest change that took place in T3 Arena?
XD:
T3 is a game that we have developed, updated, and run online beta tests on simultaneously. The advantage of operating this way is that we can receive direct feedback from players and make timely adjustments accordingly.
When we just started a private beta test one year ago, we only had four heroes in the game: Mark, Aleta, Cristina, and Victor. Then from February last year, we've started a stable update schedule where we release a minor update each week and a major update once per month. Now we've already released seventeen heroes, seven game modes, and fifteen maps.
We have reached many memorable milestones during this year's beta test:1.14 million players has played T3 and have witnessed T3's growth.1.92 million matches have been completed.37 updates have been released.194 project meetings have been held within our development team. 18,000 tickets have been issued, and 2,290 bugs have been fixed.
TapTap:
Will you add more exciting new content to the game in the future? Can you tell us about any upcoming plans?
XD:
Season 1 began on May 25th, and it's called "Glory Begins," as we are thrilled to celebrate T3 Arena's official launch with everyone. You will see brand new Player Cards, KO Fizz, holo-posters, and new hero skins. What's more, a new hero that we've long looked forward to, "Hua Ling," will be available for the first time. She will be the first hero who uses a bow in T3 Arena. After returning to her hometown, she found she had always been connected closely to the place through archery. It is her family's traditional art, so it fills her with nostalgia. We hope everyone can play the game and experience Hua Ling's life story.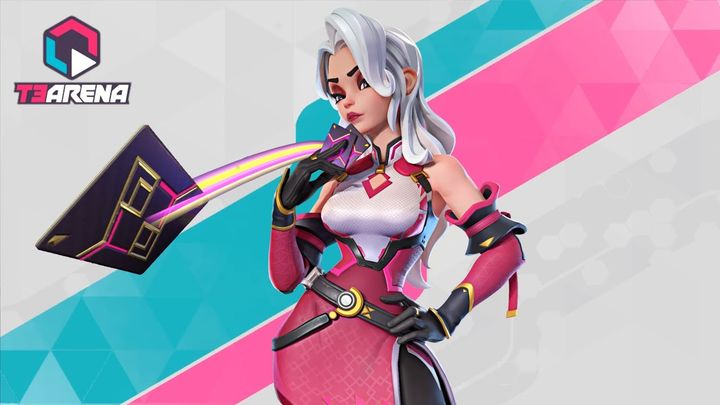 According to our plan, we will release new hero skins every season, catering to different themes while continuing the heroes' stories. Also, we want to tell everyone more about our heroes via our community. We hope you'll like what we've got in store.
TapTap:
Since the iOS launch will be T3 Arena's official debut, is there anything you would like to say to the players to commemorate this moment?
XD:
I want to say thank you to many, many people, to both our old and new friends.
We've seen so much creative video content in our community and really felt the fans' passion for our game. They've used their talents to express their love and support by creating handcrafts, fan art, and videos. Now our T3 heroes can really come alive in the community, having their own voices, anime, comics, cute stories, and glorious combat highlights.
We'd love to see everyone keep sharing their opinions and feedback on T3 Arena via TapTap. I believe with everyone's support, T3 Arena will become a game that everyone enjoys!