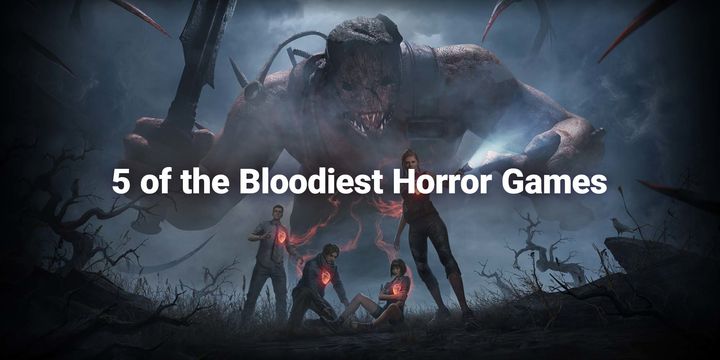 In life, you're one of two types of people: someone that absolutely hates anything scary, or an avid lover of all sorts of frightening, goosebump-inducing horrors. There's very little in-between; you either enjoy suspense and jump scares, or you absolutely despise them. Then again, some of these games might convert you toward liking horror games, or at the very least encourage you to look at your mobile screens much longer than you normally anticipated. Still, this collection isn't for the fainthearted.
No, these are games for those of us who live for thrills and chills. Gamers who love the exhilarating feeling pumping throughout their bodies when faced with suspense, the adrenaline coursing within their veins. Gamers who've grown addicted to the rush, the chase, and the frights found within horror games. This collection is for those marvelous people.
For the horror fanatics of TapTap, this week's collection features some of the most gruesome titles available on mobile platforms. If you're looking to be spooked, you've come to the right place. Whether you're new to the genre or a veteran who's mastered the art of not getting frightened, these games will definitely give you a nightmare or two after playing them.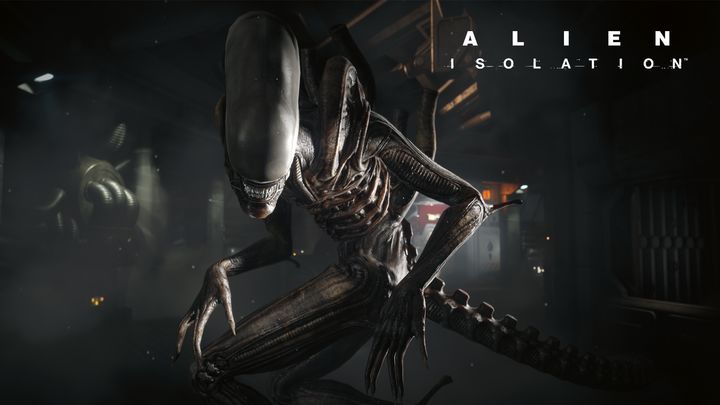 We're starting this list off with one of the best, if not the pièce de résistance of sci-fi horror games, Alien: Isolation. Initially developed and published on PC in 2014, Alien: Isolation's now available on mobile. Thus ode to the Alien movie franchise follows the series formula to a T. And we don't mean the newer generation of Alien movies, like Prometheus or Alien: Covenant, but rather the 1979 film that started it all.
Alien: Isolation is a single-player action-adventure game with an emphasis on stealth and survival. It's set in space (of course) with players taking on the role of Amanda Ripley, the daughter of Ellen Ripley, the protagonist of the original film who was played in an iconic performance by Sigourney Weaver. Amanda embarks on a perilous journey to find out the reason behind her mother's disappearance and encounters a barren spaceship that she needs to navigate for clues. However, the catch is that this spaceship is not completely deserted.
As Amanda uncovers her mother's secrets, she also discovers that the ship is riddled with dangers in the form of rebellious androids and the horrifying alien creatures known as Xenomorphs. You'll need to utilize your surroundings, play scenarios by ear, and most importantly, hide from the terrors within the ship to make it out alive.
Alien: Isolation is definitely not for newcomers who are unaccustomed to bloody, frightening horror games. The game's riddled with jump scares, so many that even we couldn't play through it without covering our faces. Death scenes are extremely gory and not for anyone who's afraid of blood. Unfortunately, Alien: Isolation is not free-to-play, and it costs $14.99, which is a considerable sum for Android and iOS games. But trust us, it's worth every single penny.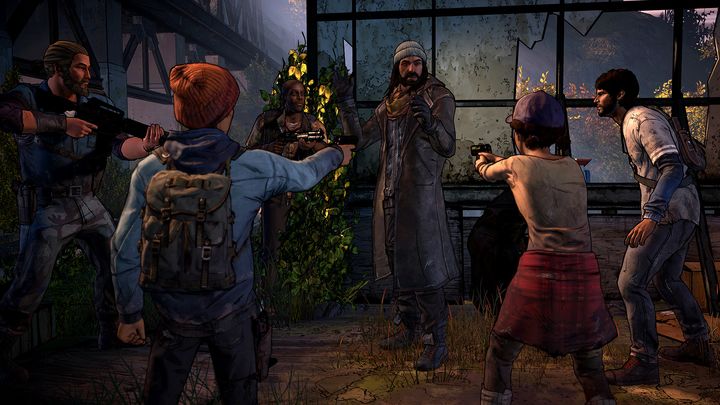 The Walking Dead: A New Frontier follows the post-apocalyptic zombie-infested world of The Walking Dead universe. This episodic adventure game serves as a sequel to
The Walking Dead: Season Two
. As with previous entries in the series, A New Frontier features horrific scenes and moments where you'll need to make the hardest decisions to survive the zombie apocalypse alongside your friends.
A New Frontier is a point-and-click adventure game where your choices matter more than ever. Your actions have the power to change elements within the story and reflect a positive or negative outcome—or, more often, that murky gray area in-between the two. Players step into the shoes of two playable characters: Clementine, the heroine from previous games in the series, and Javier, a newer survivor. Throughout your journey in the zombie apocalypse, you'll need to shape your future by talking to people, creating connections, making choices that affect your allies and yourself, and playing mini-games corresponding to events.
Don't be fooled by A New Frontier's cartoonish visuals or narrative-driven mechanics. It may be story-driven, but it has no shortage of jump scares or bloody revelations. It may not be as viscerally harrowing as some other games on this list, but it's easily the most suspenseful of the bunch. For those who enjoy games like Until Dawn or The Quarry, A New Frontier is a perfect adventure-horror game hybrid. It's also free-to-play and available on Android and iOS. If you haven't played any of the Walking Dead series' previous games, we recommend trying out A New Frontier and then going back to play those earlier entries.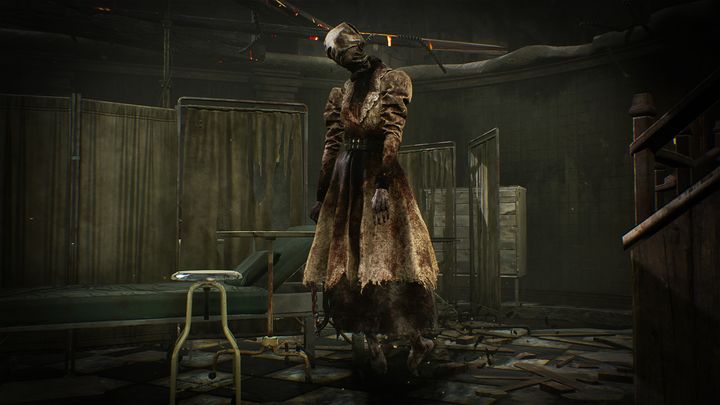 Have you ever wondered what it would be like if every possible murderer, cursed ghost, or other horror movie antagonist took video game form? Well, that's sort of Dead by Daylight's greatest feat. This asymmetrical multiplayer survival horror game lets you play as (or against) iconic characters from horror franchises like Saw, The Grudge, and more.
Dead by Daylight features two main gameplay modes: playing as the survivor or the killer. The killer naturally seeks to brutally murder all survivors, while survivors attempt to make it out of each match alive. As a survivor, you'll need to play the deadliest game of hide-and-seek in a team of four, while repairing engines throughout the map to charge up gates and open them to escape.
If the thrill of being chased and stalked in horror games—or perhaps doing the chasing—entices you, Dead by Daylight is the perfect game for you. It's exceptionally gory, to the point that one might think there's too much blood being spilled. But let's be honest, when it comes to horror games, there's never too much blood to be spilled. Dead by Daylight is free-to-play and available on iOS and Android.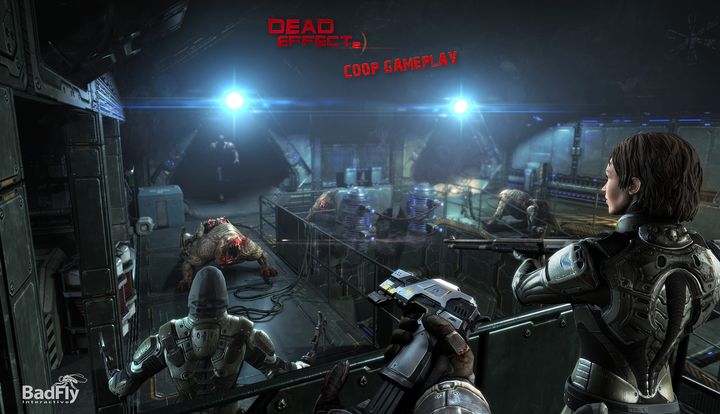 Another great mobile horror offering, Dead Effect 2 is heavily inspired by EA's long-dormant Dead Space series. It doesn't fall short of that lofty inspiration either. Dead Effect 2 is an action-packed sci-fi shooter with horror and RPG elements.
In Dead Effect 2, you can play single missions or join others in co-op or team-based PvP. You play as a soldier who's sent to a ship in space to destroy evidence of a failed experiment—a virus that supposedly bestows immortality upon a person in the form of zombification. You must defeat zombies, mutated soldiers, cannibalistic monsters, and more on your adventure toward ending the chaos writhing within the ship.
Dead Effect 2 boasts over thirty hours of frightening, gore-filled gameplay, high-end visuals, and seemingly unlimited ways to bolster your offensive arsenal while keeping the combat rhythm fresh. It's free-to-play on iOS and Android, and if you're still looking for more action after playing through the base game, extra missions are available for purchase. The game has an optional expansion for $7.99, which adds many more missions to keep you entertained even longer.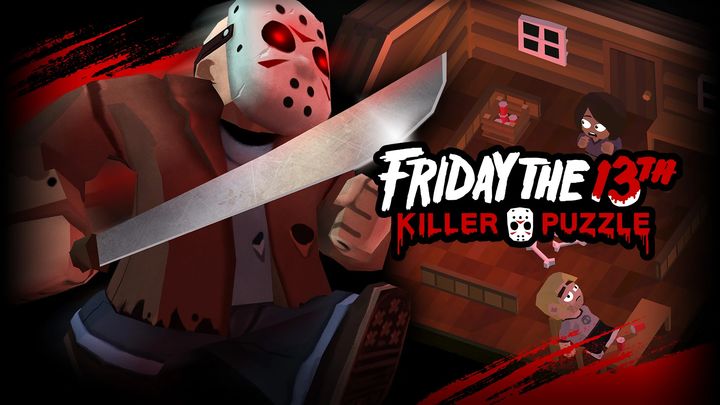 The last game on our list is Friday the 13th: Killer Puzzle, which reimagines the bloody horror of the legendary Friday the 13th series through a much more perplexing formula. Killer Puzzle is a horror puzzle game where you'll need to play strategically as the iconic Jason Voorhees on his endless quest to slash, maim, and generally kill innocent campers.
In Friday the 13th: Killer Puzzle, you must slay campers by precisely moving according to the amount of steps permitted. Each level is designed in a way where you'll need to conceptualize ways to move around while avoiding traps, cops, and even Jason's mom, and while ensuring you kill all the campers within the number of turns allotted. The game features over one hundred levels and tons of gore-filled cutscenes.
If you enjoy small, casual games, Friday the 13th: Killer Puzzle might scratch that horror itch for you. It's free-to-play and available on Android and iOS.
And that's our list! We hope you enjoyed our collection of five of the bloodiest horror games on TapTap you can play right now. If we haven't listed one of your favorite gory horror games in the list, please let us know down in the comments! Also, if you've tried any of these wonderfully frightening games, let us know about your experience!