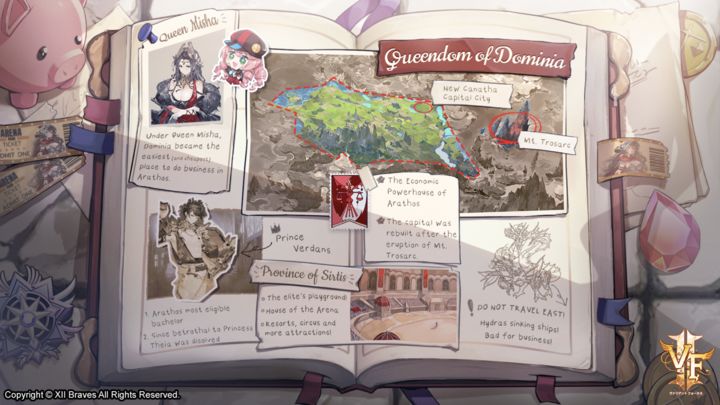 Welcome back to the second edition of Emiko's Adventures~
Next up in my Travel Logs is the newly re-established Queendom of Dominia, ruled by the ruthless Queen Mishia Blightender. Its Valiant is the Wandering Ranger, Kane Reinholt.
After the eruption of Mt. Trosarc over 30 years ago, many feared the destruction of Dominia. Thankfully, Gevalon took in the refugees and made them a vassal state. Since then, Dominia has seceded from Gevalon and has build themselves up into the strongest economic powerhouse on the continent! Just my kind of place.
Each region in Dominia specializes in producing its own kind of trade, so I always travel a lot in Dominia to hunt down the best deals. My usual route takes me to Balcedonia for luxurious silks before heading to Vesium for herbal remedies. Then, I stop by Sirtis for some well-earned rest and entertainment before I head back to New Canatha in Baltcester to pay taxes on everything I've bought.
The sights are always nice in Dominia. It has beautiful scenery, spectacular architecture, even the crown prince is easy on the eyes. Prince Verdans is the most eligible bachelor on the continent! Oh, what I wouldn't give to do business with him...
Finally, don't travel too far east to the ruins of where Dominia fell. The only thing there is the inland sea, inhabited by powerful monsters. Best to leave that place to history.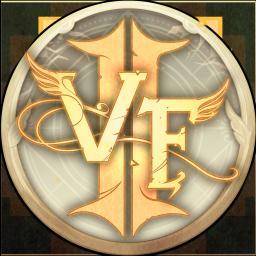 Join the Valiant Force II Official Discord Server!
https://bit.ly/vf2-discord?fbclid=IwAR2_Zw95n0H5kmGdDTzQnK1ZoyxrbjXIoJ-83ko5rWAPL8Q7y9ufNegG3gk
Pre-register on Google Play: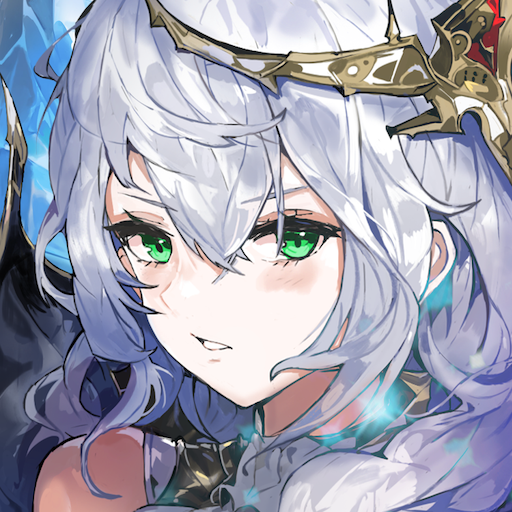 Valiant Force 2 - Apps on Google Play
https://bit.ly/en-preregister-vf2?fbclid=IwAR2vAcDmB9KNUq36txYdTA6thhvYDjqHM2JIVuJhingIgWQ7MY_-ELeziIM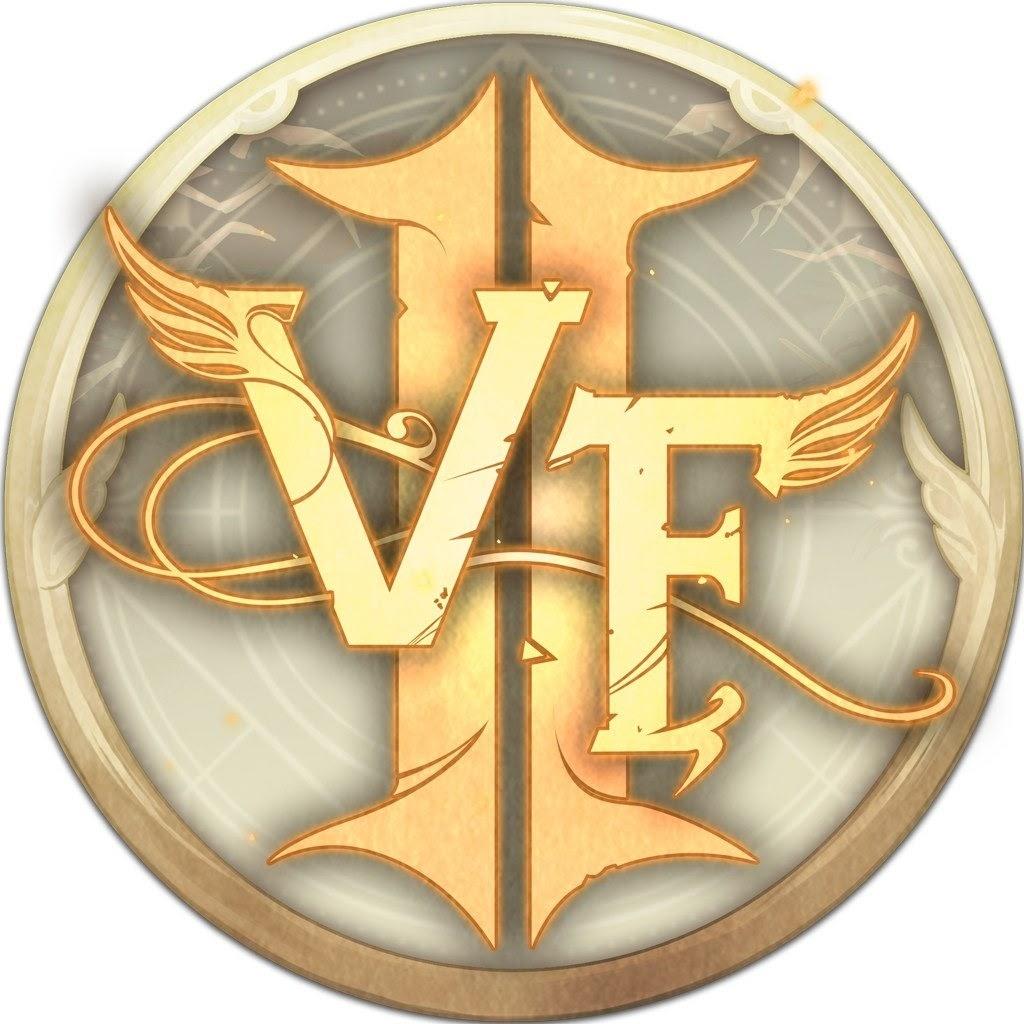 Valiant Force 2
https://bit.ly/VF2-Youtube?fbclid=IwAR2aW8qB4gQK-biGX3hRtLnKYLWZMCwdIm3_rIxum3LdAbcsTFcNmvZTyjk