Let's get this out of the way. I'm a huge Sword Art Online fan, and even bought statues, figma, and Nendoroids of all the girls, as well as Kirito. I also have a poster and other merch. And when I finally had time to play a Sword Art Online game, I immediately tried Sword Art Online: Integral Factor. Unfortunately, I was a bit disappointed.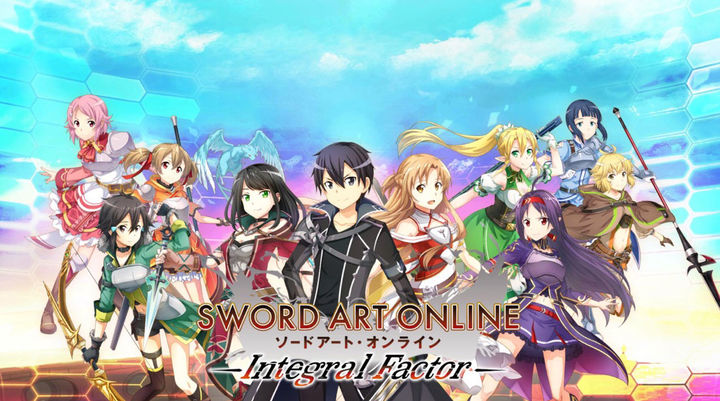 The story is a "What If?" scenario for Sword Art Online. It's an alternate take on the light novels, and its story is not canon. That being said, I liked the story and was the only reason I kept playing. It takes place  in Aincrad, which is during the light novels' first arc. In other words, the death game called Sword Art Online where players are trapped in a video game and get killed in real life if they die in the game. Players largely interact with an original character named Koharu, and meet other SAO characters along the way... even those who did not participate in the original death game but appeared in later arcs like Sinon and Leafa. Its basically an alternate retelling of the Aincrad arc's story, with the player impacting what could have happened if he/she were part of the game. And players get to play until they reach Aincrad's 100th floor and clear the game.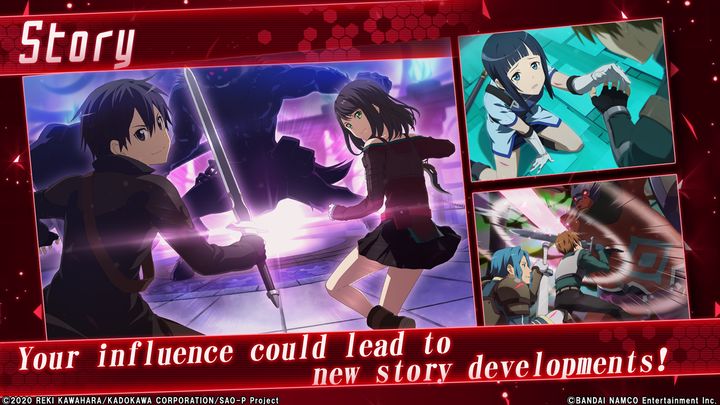 As for the gameplay itself, it's pretty easy to understand and beginner-friendly. That being said, it's fairly basic, The battles let you switch weapons and characters often, though in general they also don't stand out as much compared to other MMOs. Sword Skills also come into play, though they are more ore less like the special attacks that players make in other games. There is also a ton of grinding needed to gather materials and collect items, as well as make characters stronger.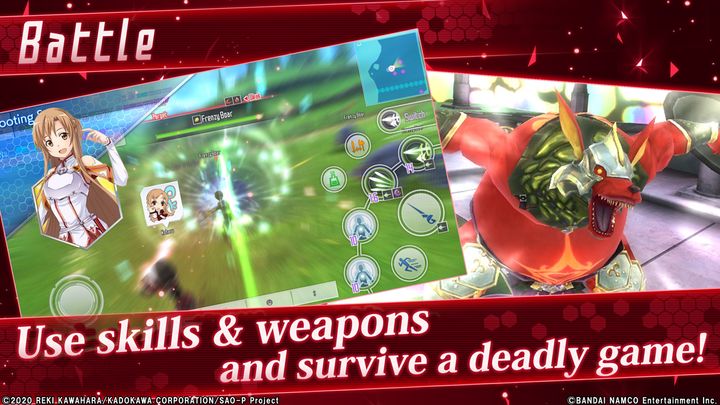 And yes, there is a gacha mechanic. You get to collect some characters to have in your party, though the rate is pretty fair in my opinion. It isn't really Integral (pun intended) as other anime games, but having a strong high-level  SSR character with you certainly helps with the grinding, which can honestly be a chore sometimes. Yes, we have to collect stuff and get to craft new items, but it mostly feels like a chore.
There is also a multiplayer aspect, though I experienced some problems early on with this, as my phone often lagged and could not catch up with the rest of my assault teams. So yeah, this game ain't potato phone friendly either.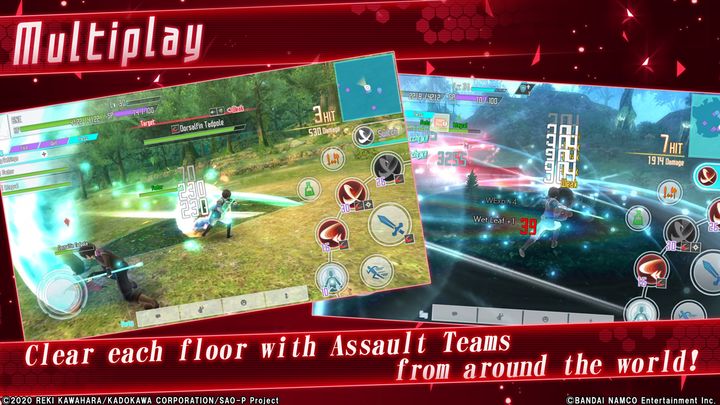 I haven't really played the multiplayer much, but it's quite challenging when my game does not lag. 
The game also has some regular events, so aside from the story, it gets players to stick around, unlike other anime-based gacha games.
[/b]The story is great, very beginner friendly with simple game mechanics and controls. The events are also nice, and frequent, so it made me stick around.
[/b]Gameplay does not stand out and pretty basic. Grinding is a chore most of the time too. I also experienced some lag problems while on multiplayer.
[/b]If you're a beginner at these games, or just love SAO, this may be the game for you. Unfortunately, it's not really challenging enough for more experienced players, as the gameplay is kinda... meh. The story is good though.