Enter the arena and become a legendary warrior in this collection of adrenaline-pumping MOBA mobile games. Choose from an array of powerful heroes, each with their unique abilities and play styles, and engage in thrilling battles against other players from around the world. Build and customize your team, strategize your moves, and work together to overcome your opponents and emerge victorious. With stunning graphics, immersive gameplay, and endless action, these games represent the pinnacle of competitive mobile gaming. Are you ready to embark on your quest for glory and become a true legend of the arena?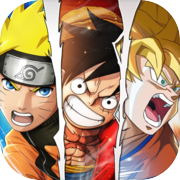 JUMP: Assemble (Beta Test)
A brand new moba game is here! The anime heroes you love are all in.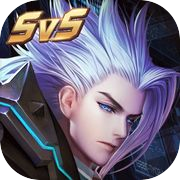 Heroes Arise
This is the MOBA game that you never knew you needed. With a variety of unique heroes to choose from and exciting gameplay mechanics, you will be hooked from the first match. The graphics are stunning, and the controls are smooth, making this game a must-try for any MOBA fan.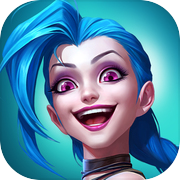 League of Legends: Wild Rift
As one of the most iconic MOBA games of all time, League of Legends is a must-play for any gamer. With a huge roster of powerful champions, strategic gameplay, and a massive online community, you will never run out of fun and exciting matches to play.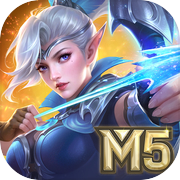 Mobile Legends: Bang Bang
If you're looking for an action-packed MOBA game that you can play on the go, look no further than Mobile Legends: Bang Bang. With intense 5v5 battles, easy-to-learn controls, and a vibrant community of players, this game has everything you need to satisfy your craving for intense mobile gaming.
Arena of Valor
With stunning graphics, smooth controls, and a huge roster of distinct heroes to choose from, Arena of Valor is the perfect MOBA game for players of all skill levels. Whether you're a seasoned pro or a complete newbie, you're sure to have a blast battling it out with other players from around the world.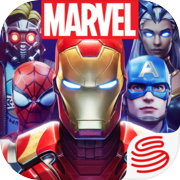 MARVEL Super War
If you're a fan of the Marvel universe, you will love MARVEL Super War. Featuring some of the most iconic heroes and villains from the Marvel universe, this MOBA game offers fast-paced action, exciting team battles, and stunning graphics that will leave you in awe. Whether you're a Marvel superfan or just a fan of great mobile games, this one is definitely worth checking out.